Earlier this year, a landmark NHS report, revealed shocking statistics – that four in 10 people in care homes and one in five older people living in their own homes are depressed.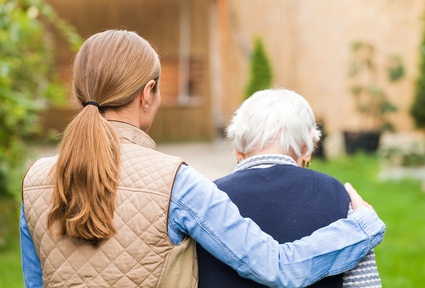 Older women were found to suffer more from the condition and many older people did not seek treatment believing it was a 'normal part of ageing'
This attitude to depression in older people is similarly echoed by care and health professionals with a recent report 'Hidden in Plain Sight' by Age UK, finding 85 per cent of older people with depression receive no help from the NHS, and older people are a fifth as likely as younger age groups to have access to talking therapies but six times as likely to be on medication. This is despite older people showing better recovery rates with talking therapies than younger people.
'Extraordinary' and 'completely unacceptable'
Caroline Abrahams, charity director at Age UK, called it "extraordinary and frankly also completely unacceptable in the twenty first century".
She added: "We understand the acute pressures on mental health services but they do not justify what look to us like engrained, systemic failings so far as older people are concerned."
'Hidden in Plain Sight' revealed how the mental health needs of 88-year-old Elizabeth were consistently overlooked by health professionals.
In her early 70s, she was involved in a series of car crashes, leaving her anxious and feeling unable to get into town. As a result, she was forced to relocate closer to town and her family. Following this, Elizabeth suffered an injury to her spine, resulting in her movement becoming difficult. While the physical symptoms were treated, no mental health treatment was offered.
Following a fall, Elizabeth became more anxious and this resulted in her becoming housebound. From this point, her physical health started to deteriorate very quickly. While she could walk and move around the flat herself, the thought of doing so without a trolley became an unrealistic prospect for her. Her weekly shop was ordered by her grand-daughter and delivered to her home – the world outside of her flat seemed non-existent.
Low expectations
As she was no longer visiting friends and relatives there was little reason for her to stay in that flat, so she moved to sheltered housing where she had two care workers a day come in to check up on her. Her family felt that some of these care workers treated her with little respect and dehumanised her for being older – as they expected her to have little mental capability.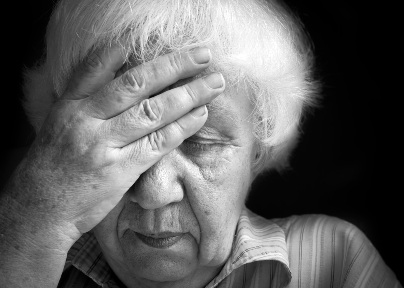 Elizabeth, once a very social woman, lost her self-esteem and didn't mix with people around the accommodation. Again, her anxiety got the better of her, yet this was seen as a symptom of getting older rather than a mental health problem which could possibly have been treated.
Loneliness became a real issue and during this time Elizabeth would mention how sad she was and, occasionally, how she wanted to die. Despite concerns raised by her family, no psychological therapies were offered – even after her ex-husband passed away.
Following a period in hospital for surgery, Elizabeth became too anxious to return to her flat and live alone, so it was decided that she would move into a nursing home. Soon after, Elizabeth was diagnosed with breast cancer and underwent a mastectomy. Following this operation, no counselling was offered.
In 2014, Elizabeth's oldest son died and she was put on antidepressants. As a woman who had generally refused to take anything stronger than a paracetamol she was now medicated to the point where she was unresponsive, delirious and not herself.
In early 2015, the antidepressants were stopped and since then Elizabeth has appeared to be more like her 'old self'. Despite all she has been through, Elizabeth's family feel the healthcare system consistently overlooked her mental health. They believe that a younger person who had experienced physical health challenges, undergone major surgery as well as bereavement of a son, would be more readily offered mental health support.
Depression affects seven per cent of the global population over the age of 60 years but is often underdiagnosed and undertreated in primary care settings. Symptoms may coincide with other problems associated with older adults and are sometimes therefore be disregarded.
Physical and mental health should be treated together
There is a serious issue with treating both physical and mental illnesses in combination with each other, particularly in the UK.
According to the World Health Organisation (WHO), mental health has an impact on physical health and vice versa; older adults with physical health conditions have higher rates of depression, while untreated depression in older adults can negatively affect the outcome of a physical illness.
Age UK echoes this, stating in its report that failing to address mental and physical health together can seriously impact an older person's recovery.
Yet in the UK, almost 40 per cent of mental health trusts have no policy for supporting comorbidities (the presence of more than one long-term condition) in people over the age of 65.
Cognitive decline and depression linked to loneliness
The World Health Organisation (WHO) highlights that mental health and emotional wellbeing are just as important in older age as they are at any other time in life.
The majority of the time, there are underlying causes as to why an older person may be feeling lonely or sad and often this is linked with poor mental health.
But, as illustrated in Elizabeth's story, loneliness and sadness are feelings which many people of all ages consider to simply be part of getting older.
This means that these feelings are often overlooked and not properly acknowledged and addressed.
According to Campaign to End Loneliness, loneliness puts individuals at a greater risk of cognitive decline and developing mental health illnesses such as depression.
'Overwhelming sense of isolation'
Lucy Lyus, information manager at the mental health charity Mind said: "As we grow older we become more vulnerable to developing feelings of loneliness, and loneliness and mental health are linked – they can be both a cause and symptom of a mental health problem, such as depression and anxiety.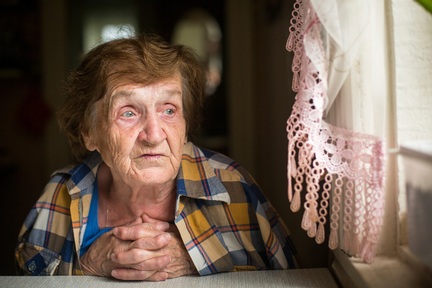 "Retirement, the death of a spouse and being less socially active can all contribute to an overwhelming sense of isolation
"Not being as physically able can make older people feel more vulnerable and in some cases make people feel more wary of going out alone."
Mental health services need to 'up their game'
Another problem is that older people are often reluctant to report symptoms of mental health problems because they grew up in a time when mental illness was stigmatised.
To address the increasingly concerning issue of older people's mental health, Age UK is calling on the NHS to improve mental health services for older people.
Caroline Abrahams, charity director at Age UK, said: "It is certainly time for our mental health services to up their game when it comes to helping older people, and we look to NHS England to provide the strongest possible lead."
For information and advice on enabling older people to love later life, Age UK has a downloadable guide - http://www.ageuk.org.uk/Documents/EN-GB/Information-guides/AgeUKIG47_Your_mind_matters_inf.pdf?epslanguage=en-GB?dtrk=true