Complaints about the home care received by some of the most vulnerable people in England have risen by 25 per cent over the past year, the Local Government Ombudsman (LGO) has warned.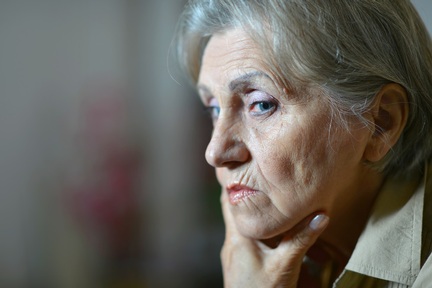 The watchdog received 2,969 complaints and inquiries about adult social care in 2015-2016, a six per cent increase on the previous year. Of the complaints the Ombudsman investigated in detail, 65 per cent were upheld, which is seven per cent higher than for adult social care complaints in total.
Reported complaints include care workers being late for appointments or not showing up to the homes of older people, cutting short their visits, and treating people with a lack of respect or dignity.
'Consistency of care is vital'
The local government ombudsman, Dr Jane Martin said: "Our complaints show that for people receiving care in their homes, it's often the little things that mean so much to them in maintaining their dignity, independence and a good quality of life. Consistency of care is vital to those who rely on these services.
"We recognise the sector's work signposting people to us may have had an impact on the number of complaints we received. However, we are still upholding nearly two thirds of home care complaints. This is too many.
"With seemingly less access to advocacy than people in residential care, there may be further people suffering in silence at home. So we continue to encourage those providing and arranging social care to think about their own complaints procedures and ensure they are as accessible and accountable as they can be."
The LGO's 'Review of Adult Social Care Complaints' revealed that assessment and care planning remains the most complained about area, with 600 complaints and enquiries received, whilst those receiving care in their own home are less likely to be supported by a representative when making a complaint than those living in residential care.
The LGO has also seen a 21 per cent increase in complaints and enquiries about care arranged privately with independent providers (self-funded care).
'Encouraging picture'
United Kingdom Homecare Association's (UKHCA) policy director, Colin Angel, welcomes the report which contains an "encouraging picture" that more people are willing to speak out when things go wrong, when their services are commissioned poorly, or delivered inappropriately.
He said: "Councils which arrange services on behalf of their local people, and the social care providers which deliver care, must take a consistent approach to get things right first time. When this doesn't happen, providers and commissioners must act quickly to understand and act on people's concerns.
"As a professional association, UKHCA encourages social care providers to ensure that the people they support know that their complaints will be dealt with properly at a local level, rather than needing to seek redress through regulators or ombudsmen."
However, Cllr Izzi Seccombe, chairman of the Local Government Association's community wellbeing board, has warned that complaints could become more frequent with councils facing insufficient funding, growing demand and extra costs.
Increasing funding gap
Analysis by the LGA estimates there to be a potential funding gap of at least £2.6bn, including £1.3bn by the end of the decade. There is also a £1.3bn gap that reflects the difference between what providers say they need and what councils are able to afford.
She said: "We are concerned that despite care workers' best efforts, complaints could become more frequent as the combined pressures of insufficient funding, growing demand and extra costs mean that councils will have less money for essential social care services, such as help with washing, dressing, or getting out and about.
"While we strive to ensure that everyone gets the best possible care, we must do all we can to address situations on occasions when the quality of care falls short. Councils will always seek to learn from any mistakes and share best practice, not just for the individual concerned but to continuously improve services.
"It is vital for our elderly and disabled population that the Government uses the Autumn Statement to provide the funding for adult social care that councils need to ensure we have a care system fit for the 21st century."
The Ethical Care Charter
Councils are continuing to back a call to improve home care for older people and people with disabilities by signing up to The Ethical Care Charter, which was developed by UNISON in 2012.
The objective of the charter is to establish a baseline for the "safety, quality and dignity of care." It achieves this by creating employment conditions that do not short-change clients, and ensure the recruitment and retention of a more stable workforce through more sustainable pay, conditions and training levels.
The Charter states that visits should allow plenty of time for tasks such as help with personal care to be carried out with dignity, and that workers should not have to rush from client to client.
It adds that people should have the chance to get to know their home care worker and wherever possible, should keep the same one.
The Charter also calls for better conditions for home care workers themselves, including a living wage, a realistic allowance for travel time and regular, quality training.
UNISON national secretary for local government, Heather Wakefield, previously commented: "Home care workers are at the heart of a decent, caring society and do a complex, difficult job, often under tough circumstances.
"By signing UNISON's Ethical Care Charter, companies send a clear message that quality care depends on quality pay and conditions, and on putting users at the heart of a properly funded service."