An opposition-led debate proposing a motion to bring forward social care funding for 2019-20 to treat the sector's funding crisis, has been defeated with 279 'noes' and only 200 'ayes'.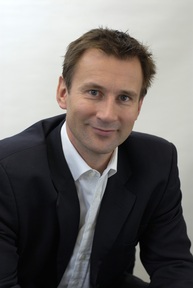 Speaking on 16 November, Shadow health minister Barbara Keeley, Labour MP for Worsley and Eccles South, told MPs: "Our motion asks for promised funding that is backloaded to 2019-20 to be moved forward.
"Seeing what was happening to social care, the Local Government Association and the Directors of Adult Social Services appealed before the last Autumn Statement for £700m of that promised Better Care funding to be moved forward to this year and next year. That appeal was ignored.That is what we keep asking for.
"I urge honourable members on both sides of the House to support our motion and vote to save social care tonight.
"I want the Secretary of State to tell us whether he recognises the scale and seriousness of the issues I have outlined".
Despite highlighting the impact of funding cuts to social care and health secretary Jeremy Hunt stating he recognises "the scale and seriousness of the issues", the motion was defeated with a majority of 79 MPs voting no.
What the health secretary said
Jeremy Hunt said: "It is the hallmark of a civilised society that we treat all older citizens with dignity and respect.
'Ed Balls would have made further cuts'
"At the last election, Labour promised less for social care and would have spent less than we are spending.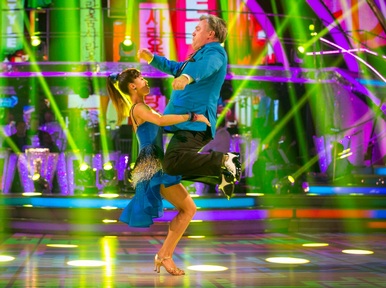 "I gently remind opposition members that Ed Balls as shadow chancellor was absolutely explicit in 2015. He said that he would not reverse funding cuts to local government—indeed, he would have made further cuts.
"Under this Government, those cuts have started to be reversed. These are the facts. Spending on adult social care increased by around £600m in the first year of the Parliament and is set to increase further because of the spending review, which will mean that up to an additional £3.5bn can be spent during this Parliament."
Health secretary in 'cloud cuckoo land'
Mr Hunt's response led to former shadow health secretary Liz Kendall, Labour's MP for Leicester West, to comment: "I am afraid the Secretary of State is living in cloud cuckoo land.
"My council has to make £55m of cuts on top of the £100m it has already made. There is a funding crisis, and we will not solve it unless he admits there is a crisis. He cannot continue to be in denial, and we cannot have a Prime Minister who constantly says that the NHS and social care have the funding they need. We need cross-party agreement on this long-term issue, but, first, he has to acknowledge that there is a problem."
'Fought hard to get that money'
Former care minister Alistair Burt said: "In recognising that more money was needed and introducing the social precept, the former Chancellor [George Osborne], crossed quite an important barrier.
"Allowing local authorities to raise more money was a recognition that more money was indeed necessary. I know how hard my right hon. Friend the Secretary of State fought to get that money coming through."
What the junior care minster said
David Mowat the junior minister with responsibility for social care said: "We are not going to give a commentary on what will come out of the Autumn Statement."
'Spend what we can better'
Mr Mowat told the MPs the problem with social care "is not just about budgets."
"It is about leadership, about good people doing good work, about spreading best practice, about shared assessments, early discharge and discharge to assess and about integration.
"Those councils, local authorities and health systems that have gone fastest and furthest with integration—the holy grail—are those at the top end of the DTOC [Delayed Tranfers of Care] statistics.
"That is not to say that the system is not under pressure in our country—it clearly is—but the facts are that other countries do a better job in terms of long-term saving. We clearly have an issue with this."
After highlighting that Germany and France spend 25-30 per cent less on adult social care than the UK, Mr Mowat said: "It is critical to spend what we can spend better."
The Hansard transcript of the debate and lists of MPs who voted for and against the motion can be found here: https://hansard.parliament.uk/Commons/2016-11-16/division/4021FB4F-E869-40E3-890F-507DF9F6EE90/SocialCare?outputType=Names