'Alarming shortage' of specialist consultants and nurses hindering stroke rehabilitation and aftercare
29-Nov-16
Article By:
Charley Walker, News Editor
Health experts are calling for an improvement in stroke rehabilitation services following an official audit of stroke services commissioned by the NHS.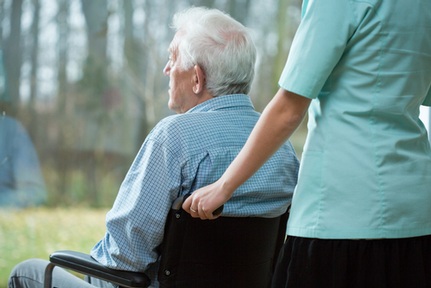 Around 9,000 patients a year could be missing out on treatment that can prevent disability following a stroke due to lack of specialist knowledge and training, according to a report by the Sentinel Stroke National Audit Programme.
Juliet Bouverie, chief executive of the Stroke Association, said: "Across the country, hospitals, stroke units and dedicated NHS teams are leading the way for stroke treatment, and it's clear that more lives are being saved as a result.
"High quality stroke care and treatment should be available to everyone who needs it. However, these latest figures reveal a shocking postcode lottery of stroke care. In some areas, stroke patients still wait over 12 hours for a vital brain scan."
Strokes mainly affect those over the age of 65 years and tend to be caused by a clot blocking a major blood vessel in the brain.
While many people who suffer a stroke caused by a clot receive drugs to help dissolve the blockage, this does not always work and thrombectomy, or clot retrieval, is required to remove the clot mechanically.
Efficient treatment will cut costs to NHS and social care
It is estimated that only 600 patients a year get this therapy as it is a highly skilled operation which stroke services need to be adequately set up to deliver properly.
Dr Martin James at the Royal Devon and Exeter Hospital said: "Delivering the procedure to the 9,000 people who need it will require major changes to the configuration and skill sets of existing acute stroke services.
"We must work quickly to establish what needs to be done so that more people in the UK can benefit from a treatment which can dramatically reduce disability after a stroke as well as cutting associated costs to the NHS and social care."
Stroke survivors 'feel abandoned' when they leave hospital
Juliet Bouverie from the Stroke Association added that the figures from the audit also "lay bare an alarming shortage of stroke consultants and specialist nurses."
She said: "This shortage must be urgently addressed: we need highly-skilled and properly resourced health professionals who can support stroke survivors on the road to recovery, deliver the urgent, cutting-edge treatment they need, and provide basic care on hospital wards.
"Major strides have been made in the way stroke is treated in hospital, but the same is not true when people return home. Too many people feel abandoned after their stroke, as they are not given the right support to begin their rehabilitation."