PM pledges mental health support to fight 'hidden injustice'
Date Published:
09 Jan 2017 @ 15:27 PM
Article By:
Angeline Albert, News Editor
Prime Minister Theresa May has promised to find people with mental health issues more community-based alternatives to going to A&E or seeing a GP, in a package of measures announced today.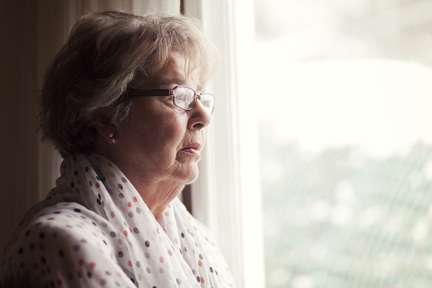 Seeing a GP or going to A&E does not feel like the right intervention for many people with mental ill-health, she has said adding that the Government will provide new models of community-based care such as more crisis cafes and community clinics.
The Prime Minister also said an initial £15m investment by the Government has created 88 new 'places of safety' for people with mental health issues and will be followed up with a further £15m to build on this success.
Theresa May announced her Government will invest in digital mental health services. With a focus on digitally assisted therapy, the Government will speed up the delivery of a £67.7m digital mental health package so that people worried about stress, anxiety or more serious issues can go online, check their symptoms and if needed, access digital therapy immediately rather than waiting weeks for a face-to-face appointment.
'Hidden injustice'
Theresa May said: "For too long, mental illness has been something of a hidden injustice in our country, shrouded in a completely unacceptable stigma and dangerously disregarded as a secondary issue to physical health. Yet left unaddressed, it destroys lives, separates people from each other and deepens the divisions within our society.
"These are just the first steps in our plan to transform our approach to mental health in this country."
One in four people has a common mental disorder at any one time and the economic and social cost of mental illness is £105 billion – similiar to the entire annual NHS budget.
The Prime Minister ended her speech with the words: "But this is a historic opportunity to right a wrong, and give people deserving of compassion and support the attention and treatment they deserve."
She said the Government is currently investing more money in mental health than ever before – spending an estimated £11.7bn a year and is investing £1.4bn over the course of this Parliament into mental health support for children and young people.
The great mental health funds robbery?
However the Prime Minister's pledge to overhaul mental health services has been branded a 'puny response to a burning injustice' by former health minister Norman Lamb.
Liberal Democrat MP Norman Lamb, who served as care minster in the last Coalition Government, has said the real hidden injustice is the fact money earmarked for mental health services under the Coalition Government was taken away to spend on other services.
He argues measures to improve mental health care in schools were agreed during coalition but the current Government has not made the investment, as much of the extra £1.4bn of funding secured for child mental health care is being diverted to other services.
He said: "This amounts to theft of money intended to improve the lives of vulnerable young people."
Other mental health measures announced today include:
• Support to eliminate inappropriate placements to inpatient beds for children and young people by 2021 – a practice which currently sees hundreds of people being sent halfway across the country to access mental health services.
• With mental health patients charged up to £300 by GPs for a form to prove they have mental health issues, the Department for Health will undertake a review of the mental health debt form.
• Support for schools with every secondary school in the country offered mental health first aid training.
• A partnership with employers to improve mental health support in the workplace.
• A review of children and adolescent mental health services across the country, led by the Care Quality Commission, and a new green paper on children and young people's mental health to transform services in schools, universities and for families.