The Duke and Duchess of Cambridge and Prince Harry united at a Heads Together conference to urge people to end the stigma and silence around mental health.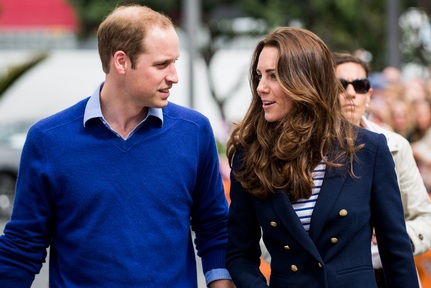 Speaking at the Heads Together conference on 17 January and marking the next phase of the campaign, Prince William spoke about the drastic need to encourage conversations around mental health, stating that he believes "2017 can mark a tipping point for mental health".
He said: "There are times when, whoever we are, it is hard to cope with challenges – and when that happens being open and honest and asking for help is life-changing.
"Talking to someone else is a positive and confident step to take – but for too long it has been a case of 'Keep Quiet and Carry On'.
"As a result, too many people have suffered in silence for too long, and the effects of this can be devastating.
'Things are changing around mental health'
"It is no exaggeration to say that conversations – simple conversations – can be life-changing: in a workplace, in your kitchen at home, with a friend, family member or colleague.
"And that's what Catherine, Harry and I want to do – we want more people to be having those conversations."
The Duke of Cambridge added that he, Catherine and Prince Harry were "really optimistic" that things are changing around mental health.
Heads Together is a campaign of eight leading mental health organisations led by the Duke and Duchess of Cambridge and Prince Harry.
It aims to tackle stigma, raise awareness and change the national conversation on mental health.
As the 2017 Virgin Money London Marathon Charity of the Year, the campaign hopes to raise awareness of the need to normalise mental health and help the nation realise that it is just as important as physical health.
'The initial conversation should be the cure before it has a chance to manifest itself'
Prince Harry said: "We'll say it again and again and again, if you want to be fit, healthy and set yourself up for success then your mental fitness is absolutely as important as your physical fitness.
"Everyone would get help for a broken leg, so why not seek help for an issue that could hamper you and others around you.
"At the heart of this campaign is our hope that no-one should be afraid to ask for help, and no-one should worry about knowing how to help.
"That initial conversation could be the cure, before it has a chance to manifest itself."
More than 500 people will be running the London marathon for the campaign in April and these runners will not only be raising funds, but also raising awareness by starting conversations about mental health with their families, friends and colleagues.
The Duchess of Cambridge explained: "The question that William, Harry and I have asked ourselves is how we can get more people to start talking? How do we encourage people to take the first step?
"What Heads Together is proposing is that in the weeks leading up to the Marathon, our campaign will showcase people from all walks of life, talking about the life-changing conversations that have helped them with their mental health challenges.
Normalising mental health
"We hope that these real-life examples will serve as encouragement to others to do the same.
"If we succeed with this, we will have taken a powerful step in normalising mental health as an issue in our society, thinking about it as we do our own physical health."
Prince Harry concluded the royals' speeches at the conference with a plea to delegates to lead by example.
He said: "You are all role models and highly respected people in your industries – the way you talk about mental health will have a profound effect on millions of people, whether you're speaking from personal experience or encouraging those around you to do the same.
"So please could I encourage you all to have a conversation with the Heads Together team, who are here today, and share your ideas.
"We need as many people as possible – famous or not – who can help showcase what it's like to have a conversation with a friend, family or stranger."