Health chiefs ban routine prescriptions and urge people to buy their own medicines
18-Jan-17
Article By:
Charley Walker, News Editor
GPs are facing a ban on routinely prescribing a range of products, including gluten-free foods, in a bid to save money.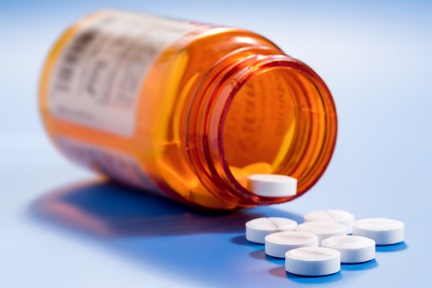 The NHS North Kirklees and NHS Greater Huddersfield clinical commissioning groups (CCGs) have taken the decision to impose a ban on GPs regularly prescribing certain products.
GPs have also been told to turn down patient requests for more expensive brands of medicine where alternative generic medicine is appropriate and available.
The changes will come into effect over the course of the year, but GPs will still be able to prescribe the 'banned' products when absolutely necessary or on the recommendation of a specialist consultant.
Dr David Kelly, chair of NHS North Kirklees CCG, said that such decisions are "difficult" to make.
He explained: "NHS services are improving and, as a result, more people are living longer. But, we are also seeing increasing demand for NHS care, alongside rising costs.
"This means we have had to look at using our budget in a different way.
"We know that some people will find them [the changes] hard to accept, but the money saved can be spent on things that have much more of an impact on people's health."
Under the new guidelines, a number of products that are widely available to purchase without a prescription – including gluten-free foods, sunscreens and infant formula for lactose intolerance – will no longer be routinely available on prescription in Kirklees.
The CCGs have also taken the decision to amend the criteria for approving individual funding requests for a period of 18 months, unless the patient's condition is life-threatening or where delay would lead to risk of disability or death.
Dr Steve Ollerton, chair of NHS Greater Huddersfield CCG, said: "The NHS budget is just the same as everyone's household budget – we can only spend the money we have.
"When the bills get higher we have to tighten our belt and cannot always keep buying more services."
Elsewhere in the UK, the Airedale, Wharfedale and Craven CCG has begun a drive to save money and drastically reduce medicine waste by asking people to buy medicines, such as painkillers, for short-term minor ailments themselves.
Dr Andy Withers, chair of NHS Bradford Districts CCG, said: "We hope this campaign will encourage people to take more control of their medicines and raise awareness of medicines waste.
"Only ordering the medicines they need and buying medicines for short-term minor ailments will help people to understand more about their care and treatment.
"Nationally our NHS spends £300 million each year on medicines that are wasted.
"By reducing the amount spent in our area, we can invest in making sure local services are sustainable, high quality and fit for the future."