The Terrence Higgins Trust is calling for a 'major shift' in awareness and training of care workers to support older people with HIV, after it revealed a care home made a woman with HIV sit on the same chair and used antibacterial wipes on the TV remote every time she used it.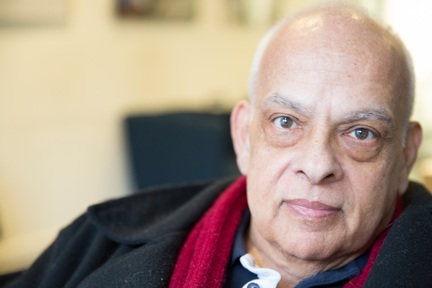 As a result of the success of antiretroviral therapy, the UK is seeing the first generation of people who are living longer and growing older with HIV and over 50s now account for one third of those living with HIV in the UK.
'Uncharted Territory', a report published by the Terrence Higgins Trust, revealed a pressing need for HIV awareness training in the social care sector to eliminate discrimination and increase support for older people living with HIV.
Ian Green, chief executive of the Terrence Higgins Trust which is the UK's largest HIV and sexual health charity, said: "A major shift in awareness and training for social care staff and support services on HIV and ageing is needed, to ensure they have the skills and knowledge to support the increasing numbers of people growing older with HIV.
"One lady living with HIV in a care home was only allowed to sit on one chair and the television remote was wiped down with antibacterial wipes after she'd used it."
Much of this discrimination and prejudice, the report stated, comes down to a stark lack of understanding and awareness of HIV in social care professionals.
People living with HIV should be treated in the same way as their peers
One survey participant had their HIV status revealed to their brother when somebody delivering mobility equipment left a document containing this information visible. This led to a complete loss of relationship between the siblings.
Another person had their status revealed to a friend by a home care support worker who mentioned her HIV status in conversation in front of the friend.
The Terrence Higgins Trust described these incidents as "unacceptable" stating that people living with HIV should in no way be treated any differently from their peers.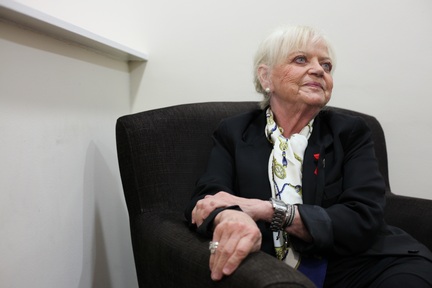 In order to tackle the issues people living with HIV face when accessing in social care, the charity is calling on health and social care providers to make HIV and ageing a mandatory part of all entry-level training and induction for all care workers.
It also highlights the importance of inviting people living with HIV to co-produce training materials and inviting them to attend as positive guest speakers at training and awareness events.
Financial difficulties
Finances are another major issue for people with HIV as they are less likely to have savings or pensions to cover the costs of social care in the future.
Mr Green explained: "Advances in HIV treatment mean that people with HIV are living longer and we are now seeing the first generation of people growing old living with HIV.
"This is good news – but it also means we're entering uncharted territory.
"Many of these individuals were diagnosed when HIV was considered fatal and never expected to live beyond a couple of years – as a result, they're less likely to have savings or pensions, and many have become socially isolated."
According to findings by the Terrence Higgins Trust, 82 per cent of over 50s living with HIV are concerned about whether they would be able to access adequate social care in the future and 88 per cent have not made financial plans to fund future care needs.
'We were just going to spend up until we died'
A 63-year-old man who was diagnosed in 1990 explained: "I have nothing, the money has gone. That's all gone.
"We'd spend our holidays having fun thinking we were going to just spend up until we died.
"I didn't bother with pensions or savings, what was the point? But now my partner died, but I lived. So I'm lucky, but I struggle with money, we spent it all."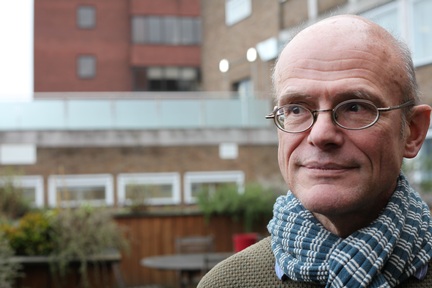 Many survey respondents who have been saving or wish to save for the future shared concerns that their health would deteriorate and they would have to retire early before they had saved enough money to live on after retiring.
In total, 84 per cent of over 50s surveyed were concerned about future financial difficulties – a deterioration since 2010, when this figure was at 79 per cent.
Financial difficulties can also lead to an increase in social isolation, with some respondents expressing concerns that socialising would be the first cost they would cut if their financial situation became more severe.
This isolation affects a third of over 50s living with HIV, while 82 per cent experience moderate to high levels of loneliness.
This can seriously impact physical and mental wellbeing, leaving those living with HIV with a significantly smaller support unit and compelling them to rely on support from elsewhere, such as charities and local authorities.
'Wake-up call'
Mr Green from Terrence Higgins Trust said: "As it stands, our welfare, health and social care systems are simply not ready for this and we could see a timebomb in the years to come.
"These statistics should be a wake-up call to governments. People aged 50 and over are now the fastest growing group of people living with HIV, and new diagnoses in older people continue to rise.
"The issues they face can no longer be ignored, as the challenges of poverty, loneliness and social care grow more acute."
To read the full report visit: http://www.tht.org.uk/get-involved/Campaign/Our-campaigns/Ensure-older-people-with-HIV-have-the-services-they-need?Jan2017