Noise sensor used in aeroplanes could detect arthritis, say academics
23-Jan-17
Article By:
Angeline Albert, News Editor
A sensor, typically used to spot damage to aeroplane wings, could help identify the early signs of arthritis via an easy-to-wear patch.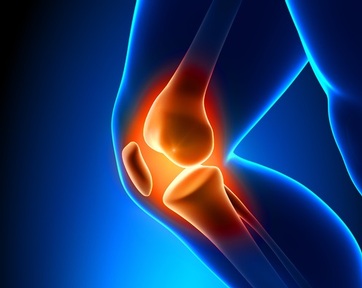 Engineers at Cardiff University believe noise sensors used in aerospace technology, could be key to detecting the 'subsonic' sound of cracking in people's joints – an early sign of Osteoarthritis (OA). OA is a condition which affects the joints of older people.
A team of biomedical and structural engineers at the university are researching acoustic emissions sensors, with the aim of developing a small non-invasive patch containing a sensor, that can be worn on top of people's skin.
To identify joint damage, for example, to the cartilage of the knee, researchers plan to trial knee patches with sensors on people this Spring, to compare the sound healthy joints make to the noise made by the joints of people with the early signs of OA.
Acoustic sensor tracking and motion capture images of the knee will take place in trails with volunteers who will be asked to complete basic activities such as walking up stairs.
Dr Davide Crivelli, a mechanical engineer at Cardiff University plans to have a prototype patch in the next 12 months.
Dr Crivelli: "The patches could be made available in GP surgeries within seven to 10 years.
"We are trying to listen to the high frequency noise of joints.
"We are trialing different sensors costing different prices."
While the cost of the cheapest sensor trialed by researchers is 10p, the acoustic emissions sensors used in planes cost hundreds more.
Arthritis Research UK estimates more than eight million people in the UK have sought treatment for the condition. Currently the NHS spends millions on diagnosis via X-ray and MRI scans.
"There is a good chance that the cost [to the NHS] will be lower than the cost of an MRI scan."