People over the age of 65 need to improve their strength and balance by doing more activities such as carrying shopping and doing the gardening as well as exercise like dance and tai chi, according to the Centre for Ageing Better.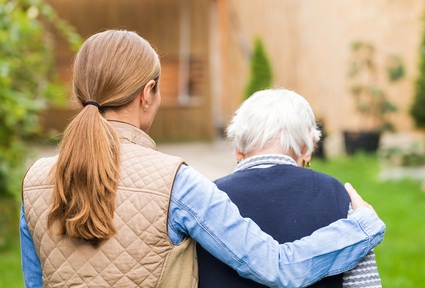 Research carried out by the Centre revealed that 41 per cent of people over 70 don't realise how important good strength and balance is to reducing falls.
Every year, around 30 per cent of people aged 65 and over will have a fall, which can result in serious injury. There were 57,712 hip fractures in England in 2014/15, and falls account for over four million hospital bed days every year.
Maintaining and improving muscle strength and ability to balance is crucial in reducing risk but also helps people live independently as they get older.
Louise Ansari, programme director for Physical Activity at the Centre for Ageing Better, called it a "sad state of affairs that there are over 250,000 emergency admissions of older people to hospital for falls every year, when so many falls and fractures could be prevented by simple exercises that improve people's strength and balance".
She said that people can improve their own strength and balance by doing more activities like carrying shopping, doing the gardening as well as exercise like dance and tai chi.
"The NHS and local authorities can help to prevent falls by commissioning evidence based services that improve strength and balance and making them available to those most at risk," she added.
The research by Ipsos MORI for the Centre for Ageing Better showed many people are confused as to what activities help with improving their strength and balance.
Ninety-three per cent said it was important for someone their age to do strength and balance exercises or activities twice a week. But over a third didn't realise that heavy gardening jobs such as digging counted as well as nearly half not realising that carrying heavy loads such as groceries counted.
Ninety-five per cent said that walking was a helpful activity, but in fact moderate or slow walking does not improve muscle strength or balance despite it being good for general health.
The study is accompanied by the publication of a Falls and Fracture Consensus Statement outlining actions that the health, care and housing sectors can take to help prevent older people having falls and fractures.
It has been produced by the National Falls Prevention Coordination Group, whose membership includes Public Health England, the NHS and a number of charities and professional bodies, to encourage better identification of people at risk of falls so they can receive the support they need.
Recommendations include providing exercise programmes that improve strength and balance and reducing hazards in the home.
Professor Kevin Fenton, Public Health England's national director for Health and Wellbeing, hopes the report and advice will be "invaluable for those working with older people".
He added: "It's vital that as people get older they get the support to stay healthy and maintain their strength and balance through being physically active."
To see the Falls and Fracture Consensus Statement go to: https://www.gov.uk/government/publications/falls-and-fractures-consensus-statement