'Profoundly negative' mental health implications for patients made to wait for cancer treatment
10-Feb-17
Article By:
Charley Walker, News Editor
An estimated 190,000 people a year experience mental health problems such as anxiety and depression while waiting for cancer treatment to start, according to Macmillan Cancer Support.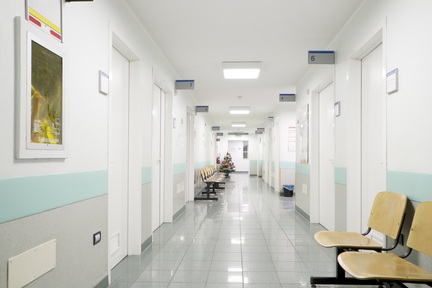 In a new report, the charity revealed that unprecedented numbers of people with cancer are waiting longer than the NHS England target of 62 days to receive their treatment following an urgent referral for suspected cancer.
This has a serious impact on patient's general health and wellbeing, with one in eight people recently diagnosed with cancer in England reporting a worsening in their general health while waiting for treatment to start.
Dr Rosie Loftus, joint chief medical officer at the charity, said: "Going through cancer treatment can be a harrowing experience, and when people are made to wait long periods for treatment, it piles on even more uncertainty and distress.
"Waiting over two months to start treatment can have a profoundly negative impact on someone's mental health, quite apart from the serious strain it can place on families and carers."
This is in addition to eight per cent reporting their existing cancer symptoms worsening or developing new symptoms.
According to Macmillan Cancer Support, this could equate to almost 25,000 people a year.
Jeanette Richards was diagnosed with breast cancer in 2013 while in her late forties. Her marriage of 20 years broke down due to the strain placed on her and her family while waiting for treatment.
She explained: "I consider myself to be a strong person but all that changed when I was diagnosed. The frustration of waiting for decisions to be made and treatment to start was awful.
"I'd asked to have my other breast removed to prevent a possible recurrence. It should have been simple, but instead I was referred back to my GP so the conversations, the waiting and the worry started all over again.
"I became depressed and my marriage of 20 years broke down. Without a shadow of doubt the anxiety caused by all these delays had a significant impact on our relationship.
"I'm now driven by the desire to help improve this harsh journey for others who are newly diagnosed. I don't want anyone else to go through the anxiety and fallout I experienced."
Warning Signs, published on 10 February by Macmillan Cancer Support, details challenges faced by an under pressure health service and comes as the Royal College of Surgeons reported an increase in cancer operation cancellations in January due to pressures such as bed shortages.
NHS figures also show that England is on course for more than 25,000 people to have waited more than the official target of two months to start treatment in 2016.
Dr Fran Woodard, executive director of policy and impact at Macmillan Cancer Support, said: "The delays cancer patients are experiencing are a stark warning sign that cancer services in England are struggling to keep up with demand.
"These pressures will only become more acute as the numbers of people diagnosed with cancer increases in the coming years.
"We now have a good strategy and the extra funding is now in place to now tackle these problems. This money must be ring-fenced so that it is used to transform services, and not fill existing holes in trust balance sheets.
"The government and NHS must act decisively and make sure that cancer services are equipped to meet the considerable challenge cancer poses the health service in the immediate future."
Dr Loftus added: "Doctors and nurses do everything in their power to make sure treatment starts as quickly as possible, and cancelling operations is the very last thing they want to do."
To read Warning Signs in full, please visit: www.macmillan.org.uk/warning-signs