The Government is being urged to address younger people's pension rights and the fall in house ownership for the millennials, after a report found pensioners' income has overtaken that of working families.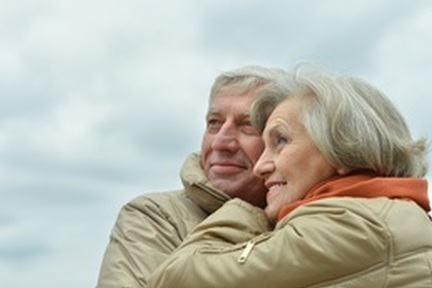 The Resolution Foundation in a study for the Intergenerational Commission found that living standards up till now have consistently got better for each new generation. However they have now stalled, with millennials (born 1981-2000) finding their incomes after housing costs are no more than generation X (born 1966-1980) which came before them.
Pensioners are currently £20 a week better off than working age households. However in 2001, they were £70 a week worse off. This is because pensioners now are more likely to own their own home and have a generous pension, compared to previous generations. Seventy-three per cent of pensioners now own their own homes, up from 64 per cent 16 years ago.
Another driver according to Adam Corlett, economic analyst at the Resolution Foundation, is a rise in older people working. He said: "Our research shows that more recent cohorts of pensioners have higher incomes not just because of general income growth over time, but also because they are now far more likely to be in work or to have a partner in work (either as employees or on a self-employed basis)."
The think tank revealed that almost one in five pensioner families now live in a working household.
Consequently, it believes that going forward, it is important that the UK continues to encourage, incentivise and support older people working. However, the report, called As Time Goes By, does show there is a big disparity between the wealthy pensioners and low income pensioners who survive solely on benefits. Although pensioners are now the most unlikely to be in poverty out of any age group. While generation X has seen the highest level of inequality of any generation to date.
However this trend of income-rich pensioners will not continue, warns the think tank as the baby boomers (born 1946-1965) do not have the resources of the generation before them.
Around 30 per cent of baby boomer families do not own their own home and 16 per cent have no private pension provision.
Later Life Ambitions which brings together the collective voices of over a quarter of a million pensioners through the National Federation of Occupational Pensioners, the Civil Service Pensioners' Alliance, and the National Association of Retired Police Officers, is keen to highlight that the report's headline claim, that average pensioner incomes have overtaken typical working-age income, is actually referencing the typical income of a pensioner household, rather than the individual income of the average pensioner.
The Resolution Foundation admits that these households may contain more than one person of working age, and when this is taken into account, the picture is greatly altered if a distinction is made between working and non-working households.
Later Life Ambitions points out that in other words, pensioners with no other source of income but their savings are still worse-off than the average working age household.
Malcolm Booth of Later Life Ambitions, said: "It is vital that the Government protect measures like the triple-lock to maintain this progress and keep universal pensioner benefits, like the winter fuel allowance, to help the very poorest pensioners. In addition, looking at ways to increase wages and employment will benefit both pensioners and the working-age population."
He added: "We are calling on the Government to examine the barriers older people face when moving house and increase the supply of smaller houses, which would benefit all generations by enabling more pensioners to move out of unsuitable properties and making family homes more affordable."
The Resolution Foundation has said it will look in further reports at how the prospects of all generations can be improved.
Its economic analyst Mr Corlett added: "The big challenge we face as a society is to ensure that the record incomes that a new generation of pensioners are enjoying are not a one-off gift, and can endure for future generations too."
To view the report, go to http://www.resolutionfoundation.org/app/uploads/2017/02/IC-intra-gen.pdf