The prospect of working past retirement makes some shudder at the thought but loneliness, social isolation and a desire to keep fit and healthy are among many of the reasons why more older people are continuing to work well into their 60s, 70s and beyond.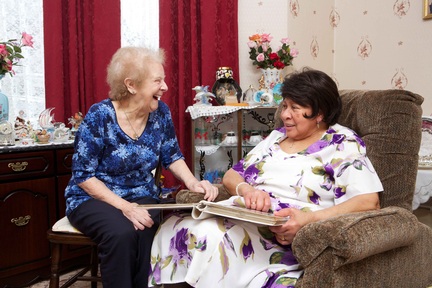 With people aged 50 and over believed to comprise more than half the UK adult population by 2030, the Department for Work and Pensions (DWP) is urging employers to "retain, retrain and recruit" older workers and ensure they are "not writing people off" once they reach a certain age.
Secretary of State for Work and Pensions, Damian Green, said: "Most people are healthier for longer and so are able to extend their careers and take up new opportunities.
"Staying in work for a few more years can make a significant difference not only to someone's income but also their physical and mental health.
"I urge all businesses to reassess the value of older workers. Nobody should write off hiring someone due to their age and it's unacceptable that some older people are overlooked for roles they would suit completely."
Challenging stereotypes
According to Age UK, there are now over 15 million people in the UK aged 60+ and over one million of those are in either paid or voluntary work.
June Shepherd is an 82-year-old CAREGiver for Home Instead Senior Care, thought to be the UK's oldest care worker. She is part of a new generation of workers embarking on a new career in her 'twilight years' when she would traditionally be thinking about putting her feet up.
Unlike many her age, the great-grandmother who was once told she was "too old" to work by an agency, works up to four days each week providing around six hours of personal care and companionship to older people. Yet rather than seeing her age as a barrier, she sees it as an advantage – even looking after some clients who are younger than herself.
"I think it's the most rewarding way I can spend my time, particularly as many clients are isolated and often feel quite alone," she said.
"Friends and family may think I'm a little bit mad wanting to carry on working such a busy schedule at my age, but I love my job and cannot imagine a time when I would want to retire. After all, you're never too old to try something new."
'I worried my age would be a barrier'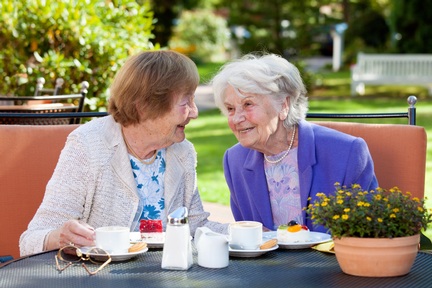 An active and busy lifestyle is one that Ms Shepherd has been used to after working in a variety of jobs whilst supporting her family with her husband Les.
In her early 20s she worked as an auxiliary nurse at the Northern General Hospital in Sheffield, before her career changed and she began working in a local factory making drill parts.
Soon after, Ms Shepherd went on to work on the liquorice line at the Bassetts' sweet factory and trained as a fork lift truck driver on the factory floor.
It was not until Ms Shepherd reached her 70s that she decided to turn to care, a role which she describes as "the most rewarding she has ever had."
"I felt sprightly and fit so I approached an agency in the hope of finding a suitable caregiving role," she said "but I was soon told I was 'getting on a bit' to work in the care sector and came away thinking I was just too old to do the job.
"Then I saw an advert posted by Home Instead for CAREGiving vacancies. Although I had nothing to lose and thought I would be a good caregiver, at the bottom of my heart I worried that my age was going to be a barrier."
Four years later, Ms Shepherd's life skills and experiences have made her the perfect fit for the companionship service that Home Instead Senior Care provide for older people.
She currently has four regular clients; a lady in her 90s, a gentleman in his 70s and two ladies in their 80s.
I'm not 80-years-old, I'm 80-years young'
"I had previously been worried that there would be an age limit for working at Home Instead, but they assured me that wasn't the case. I learned that visits to people were always at least an hour long and that they try to match CAREGivers with clients based on mutual interests. That put my mind at ease and I started to think this could be the right job for me after all."
As part of her duties, Ms Shepherd helps clients with their shopping, cooking and other daily routines, assisting them to remain living independently in their own homes. She also provides companionship that many older people so often need.
"I have many things in common with the people I look after and I think my age is a definite advantage," she added. "For example, I know the games they used to enjoy playing and the films they loved watching. I know how to help them look after their house and I can reminisce about the olden days with them.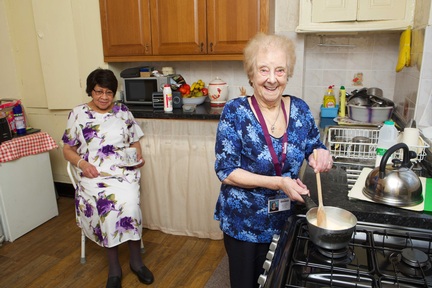 "It's lovely working for Home Instead because we're given the time to really get to know our clients and it's the little things that make such a difference – remembering how they like lunch prepared or what their favourite song is. Because I see the same people every week, I've built strong bonds with them and feel incredibly privileged that they trust me implicitly."
While family and friends wonder whether she will slow down anytime soon, Ms Shepherd admitted she is not ready to put her feet up just yet.
"Some people say to me, 'When are you going to retire?' And although I know I will have to one day, I have no intention of stopping any time soon. After all, I'm not 80-years-old, I'm 80-years young."
Appreciating life experiences
According to the Government's Fuller Working Lives strategy, the attitudes and policies of employers towards older workers are key to their health and wellbeing.
Martin Jones, managing director of Home Instead Senior Care understands that many older people are simply "not ready" to give up work in later life and believes they bring maturity, experience and diversity to the workplace.
He said: "We specialise in care for older people and equally we fully appreciate the value that older workers bring from their previous jobs, careers and life experiences.
"It is clear that many older people are not ready to give up work and our view is that everyone can and should have access to a second, third or fourth career.
"With the UK's ageing population continuing to grow, the need for compassionate, caring people to look after that population is also growing and we hope and believe that the older workforce has a vital part to play in helping us deliver our relationship-led homecare."
Although some people eagerly await turning 65 so they can stop working and live out their long-awaited wishes, others, like Ms Shepherd, are reluctant to set a retirement date and are keen to keep going "just that little bit longer."
click here for more details or to contact Home Instead Senior Care