Council tax rises won't halt 'deep cuts' to social care and bin collections
20-Feb-17
Article By:
Angeline Albert, News Editor
All but four councils across England will raise council tax to try to pay for social care, however the Local Government Association (LGA) warns cutbacks in all services will continue.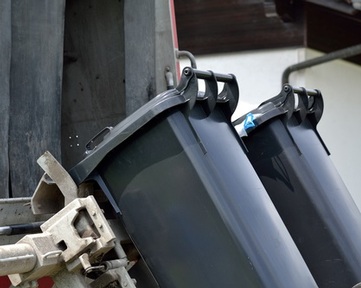 More money used to fill pot holes, maintain parks and collect bins across England, will still have to be diverted to fund social care from April, the LGA has said because council tax rises in 2017/18 will not bring in enough money to stop deep cuts to local services.
Councils "pushed perilously close to financial edge"
With local authorities facing an overall funding hole of £5.8 billion by 2020, the LGA's chairman Lord Gary Porter has said: "All councils are being pushed perilously close to the financial edge after years of funding reductions."
Social care precept won't be enough to pay for care
Councils can raise council tax by 1.99 per cent in 2017/18 to fund services without the need for calling a local referendum and England's 151 social care authorities can also increase bills by an extra three per cent - as long as the money is spent on social care.
Analysis by the LGA reveals 147 of the 151 authorities are considering or have approved introducing this 'social care precept' in 2017/18. By using the precept, authorities could raise £543 million but this extra money will be swallowed up by the £600 million cost to councils of paying for the National Living Wage next financial year.
LGA chairman, Lord Porter, said: "Extra council tax income will not bring in anywhere near enough money to alleviate the growing pressure on social care both now and in the future and the social care precept raises different amounts of money in different parts of the country.
"Social care faces a funding gap of at least £2.6 billion by 2020. It cannot be left to council taxpayers alone to try and fix this crisis."
The LGA is calling on government to use the final Local Government Finance Settlement to provide new money for social care.
Lord Porter added: "Without genuinely new additional government funding for social care, vulnerable people face an ever uncertain future where they might no longer receive the dignified care and support they deserve.
"This is not only worse for our loved ones but will also heap further pressure and wasted expense on the NHS."