Charities are calling on the Government to address the social care issue after a survey revealed that an overwhelming number of GPs feel that inadequate social care services are putting pressure on surgeries and A&Es.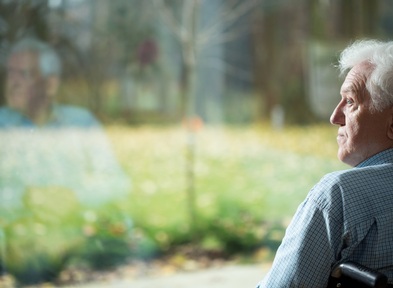 Ahead of the Spring Budget, the Care and Support Alliance (CSA) commissioned a poll of over 1,000 GPs and found that almost nine out of ten think reductions in social care have contributed to pressures in their surgeries, with 93 per cent stating that this has led to increased pressure in A&E.
Delayed hospital discharges were also cited as a knock-on effect.
Vicky McDermott, chair of the CSA, said: "Our social care system is letting people and their families down by denying them basic care such as help getting out of bed, getting out of the house or even having a fresh meal.
"More than a million people with difficult conditions are being denied the chance to live as well as they deserve.
"GPs are on the front line, a witness to what happens when you take basic care away from people – it damages their health and means they need more expensive care from the NHS."
According to the alliance, there are at present at least 1.2m older and disabled people who do not receive the basic care they need.
As a result, their health and care needs are more likely to deteriorate, meaning they require more expensive medical attention.
Rachel's story
This was the case for Rachel Looby, a social care user who required medical help after her hours were cut from 17 hours a week to just five hours a week.
Following the cuts, she received help only for basic tasks, rather than the support she was previously given for managing her money, medication and personal care.
Without medication support, Ms Looby missed doses which resulted in her having a seizure and, while recovering, she mistook her dog's flea medication for her own.
Ms Looby, who is visually impaired and has dyspraxia and autism, explained: "When my hours were cut it was a stressful time for me. I took the wrong medication and ended up in hospital, and this made me feel like my health had not been considered at all.
"Being in hospital left me feeling anxious and upset and I worried if something else might happen once I got home."
'False economy'
The poll also revealed that 88 per cent of GPs think that there is less care than just two years ago because of budget cuts and 81 per cent think the situation will worsen over the next two to three years.
Dr Jon Orrell, a practising GP from Dorset, said: "As a GP for 30 years I have never before seen patients being let down by social care services as they are now. I see patients who are unable to feed themselves or cook being bounced back to the NHS to get food supplement cartons to drink alone, instead of real meals.
"Recently I had a case of a son who had been caring for his mother and despite being granted respite breaks he never received it because funding was cut. Eventually, he became exhausted and his mum had to go to hospital.
"I regularly see the false economy of cutting social care, people only end up needing more help because basic care wasn't there in the first place."
The CSA, which is a coalition of more than 90 leading UK charities, is calling for a properly funded care system and warned that the Government's attempts to increase funding have been but "a drop in the ocean" compared to what is needed.
Calls for Government to provide adequate funding
Vicky McDermott from the alliance added: "Philip Hammond needs to use the budget to invest in social care. The Government needs to address the crisis in social care, which is resulting in the NHS picking up the tab and people not getting the care they need."
With 60 per cent of people receiving home care living with dementia, Alzheimer's Society highlighted the importance of good social care services for people living with the condition.
George McNamara, head of policy and public affairs at Alzheimer's Society, said: "It is deeply concerning that yet another healthcare profession has added its strained voice to the critical debate on the social care crisis.
"Seven years' worth of cuts has been piling pressure on hospitals, care homes and home care workers. People with dementia are now in dire straits. Many are going without the most basic of care or are marooned in hospital for weeks on end with nowhere to go.
"Next week's budget must contain substantial new money to prop up the system, while the Government develops a long-term solution."