Older people in rural areas are living a far from idyllic lifestyle, facing poor health and social isolation, according to a new report.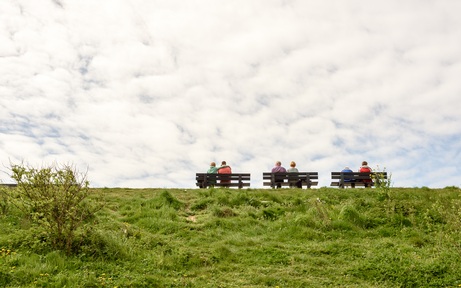 Published by the Local Government Association and Public Health England, the Health in Rural Areas report warns that official statistics are masking the reality of life in the countryside, which hides pockets of deprivation and poor health.
Older people are shown to be suffering the most, with some rural areas also home to the largest proportion of 'oldest older' residents over the age of 85.
Local councils are struggling to provide sufficient support for the increasing older population in these areas, who are "reluctant to make a fuss."
Cllr Izzie Seccombe, chair of the Local Government Association's (LGA) Community Wellbeing Board, said: "We often think of rural areas as picture-postcard scenes of rolling green fields and farming land, yet this idyllic image is masking pockets of deprivation and poor health.
"Although many rural areas are affluent, this is not the case for everywhere. The north/south divide can be seen in the countryside as well as the cities. And within even the wealthiest rural areas, there are pockets of real hardship, ill health and inequalities.
"Rural communities are also increasingly older, and older people often experience worse health and have greater need of health and care services.
"We are also concerned that the make do attitude and reluctance to make a fuss of some older rural residents means they may not seek out health care or treatment when they need it.
"This stores up worse problems for later on where they require far more serious and emergency care."
Problems are exacerbated by the remote location of many rural residents, meaning they live far from healthcare services such as GP services and hospitals.
According to the report, which aims to dispel the myth of rural areas being affluent and idyllic communities, 80 per cent of rural residents live within two-and-a-half miles of a GP surgery compared to 98 per cent of urban residents.
And while 97 per cent of the urban population is within five miles of a hospital, just 55 per cent of rural households have this sort of access.
Cllr Seccombe added: "The remoteness of our rural communities from their nearest point of contact with a GP or hospital can leave those residents cut off from getting vital support.
"The health of our rural residents is just as important as those in our towns and cities. They must not be forgotten or left behind."
The LGA, which represents more than 370 councils in England and Wales, is now calling on the Government to improve the way data is collated to ensure an accurate picture of countryside health and wellbeing is captured, which will help councils improve the ways in which they can meet people's health needs.
The report offers a number of suggestions to combat the issue, including different models of service delivery, rural hubs, and an increase in services provided through the internet.
Duncan Selbie, chief executive of Public Health England, said: "This publication busts the myth that poverty, deprivation and ill health are confined to urban, inner city areas.
"Rural areas are very diverse environments with differing needs, particularly in remote places. Local authorities are already finding new and imaginative ways of reaching out to people in remote communities who so often go unnoticed.
"This report offers a number of great examples that other areas can use to ensure they do not miss out on the opportunity for better health and wellbeing."