Researchers at the Oxford Health NHS Foundation Trust and Alzheimer's Society are inviting people who care for someone with dementia to take part in a study to investigate the benefits of online therapy.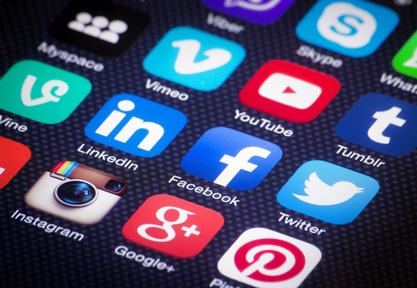 Carers across the UK are invited to sign up to assess how effective an online programme, Caring for Me and You, is in reducing stress, anxiety and depression.
Clive Ballard, professor of age-related diseases at the University of Exeter Medical School and one of the lead investigators on the study, said: "Caring for someone with dementia can be rewarding, but also stressful and frustrating.
"It can result in anxiety or depression, both in carers and in people with dementia. We need to find effective ways to support carers in looking after their own needs as well as the person they care for."
Developed by the Alzheimer's Society and psychologists at the Oxford NHS Foundation Trust, the programme aims to compare three different therapy packages designed specifically for people who care for someone living with dementia.
Participants will be asked to complete 20 sessions of either a cognitive behavioural therapy (CBT) package, with or without telephone support, or an online psycho-education package, over the course of six months.
Professor Ballard added: "Carers have traditionally found advice sessions helpful and early evidence indicates that online cognitive behavioural therapy could also help reduce distress in carers, and we now need people to sign up to our trial to find robust answers on whether rolling this out could make a real difference and improve lives."
'It's hard to find the strength and time to go to support groups'
Online and telephone therapy sessions provide carers with more flexibility and access to support which is not always available or convenient face-to-face, as Madeleine Maddocks discovered when caring for her parents who were both diagnosed with dementia.
The strain of being on call 24 hours a day for her parents who lived 100 miles away took its toll and at her lowest point, Mrs Maddocks suffered with severe depression.
She said: "I was incredibly depressed, anxious and completely exhausted all the time. My husband said he felt like he was a carer for me. I became a victim – I was just so crushed by it all."
Constantly worrying that a counselling or CBT session would clash with a call to attend to her parents, Mrs Maddocks welcomes online support like the Caring for Me and You programme.
"When you're in that position, it's hard to find the strength, confidence and time to go to support groups," she said.
"Having something online is much more flexible and accessible. I think it will help a lot of people, as a vital first step."
Dr Doug Brown, director of research and development at Alzheimer's Society, added: "Even in areas where face to face therapy is available, carers tell us finding time to attend sessions or organising cover for the person with dementia can be very challenging or stressful.
"Being able to log on at home and access online therapy has the potential to transform the lives of tens of thousands of carers and help support their health and wellbeing which can often be overlooked.
"We're calling on carers to join the study to help us find out what kind of online support can help carers to manage stress, anxiety and depression."
Convenience and flexibility tailored to carers' needs
Researchers on the programme will analyse the effectiveness of each of the three different packages, which are a culmination of focus groups and up-to-date evidence, to see whether any make a meaningful difference to the lives of the carers participating in the study.
Dr Jane Fossey, associate director of psychological services at Oxford Health NHS Foundation Trust, said: "We have consulted carers and used the latest evidence to tailor both the therapy and the educational package to the needs of people who care for someone with dementia.
"We now want to know how effective they are, and whether the online approach works to give convenience and flexibility.
"By signing up, carers will receive tailored online support, whilst helping us collect the evidence to create strategies that really help support carers."
Anyone over the age of 18 who lives in the UK and provides practical and emotional support to someone with dementia and experiences stress or low mood is invited to sign up to take part in the study.
Further information can be found at: www.caringformeandyou.org.uk