Care home and domiciliary care agencies have seen the fees they pay the care watchdog go up in April, as well as a rise in staff wages.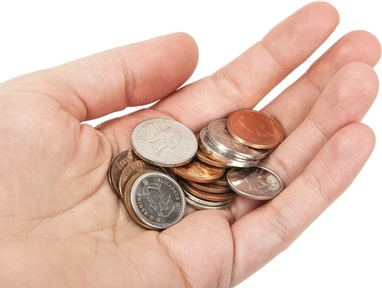 April brought an increase in the charges care providers must pay to the Care Quality Commission (CQC) to cover the costs of its regulation.
Care home providers with 26-30 residents witnessed their registration charges rise by 163 from £4,212 to £4,375 on 1 April.
A single-location community social care provider, such as a home-care agency, will now see a £823 rise to £2,192 a year.
Funded by fees from care providers and by grant-in-aid from the Department of Health, the care regulator is required by the Government to move towards Full Chargeable Cost Recovery (FCCR) for all the health and adult social care providers in England that it regulates.
Over the last few years, the CQC's fees have been increasing and grant-in-aid reducing. In 2015/16, the regulator's budget was £249m but its budget for 2019/20 will be £217m - a reduction of £32m. During 2016/17, the care watchdog made over £10m in efficiency savings.
In response to the rise in CQC fees, Martin Green, the chief executive of Care England, which represents care providers, said: "The increase in CQC fees come at a particularly difficult time for the care sector, which is suffering from years of under funding and is, in the words of the CQC themselves, at a tipping point.
"As the burden of regulatory costs shifts from the government to the care provider, CQC must understand that this places them in a customer supplier relationship with the care sector, and as customers, we will expect to see some very clear service standards.
"We want to see clarity about response times to correspondence, amending factual inaccuracies in reports and on the CQC website etc.
"The CQC is accountable to the public and to the government for its judgement on the quality of care services, and this function has not changed.
"However, it is now also accountable to its customers, the health and social care sector, for its administrative processes and the services that it provides".
Rise in Living Wage and minimum wage
As well as the cost of CQC fees, the Living Wage, which must be paid by care bosses to workers aged 25 and over, rose from £7.20 per hour to £7.50 per hour in April.
Bosses must pay workers aged under 25, or an apprentice, at least the National Minimum Wage which has gone up this month:
From £6.95 to £7.05 per hour for those aged 21-24.
From £5.55 to £5.60 per hour for those aged 18-20.
From £4.00 to £4.05 per hour for those under 18.
From £3.40 to £3.50 per hour for an apprentice.

Although the wage rise is welcomed by care workers, care providers like the charity Hft are concerned.
The latest increase comes on the first anniversary of the introduction of the National Living Wage.
Hft, which provides home care to people with learning disabilities, says staff wages makes up 70-80 per cent of its costs.
In a statement on its website, the charity said: 'We're funded by local authorities who, in order to make savings, have been steadily reducing the hourly rate they pay us over the last five years.
'The new National Living Wage must be covered in the fees paid by local authorities if organisations like Hft are to continue to provide this essential service.
'Paying the new National Living Wage added 7.5 per cent to our wage bill in April 2016.'