Stephen Lewis has lived with anxiety and depression all his life but on World Health Day on 7 April - which this year focuses on mental health – he speaks out about how running helps and his ambition for the Swansea Half Marathon.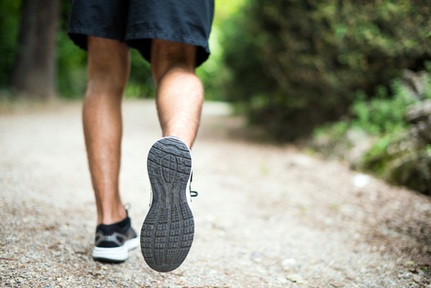 Running with anxiety for 13.7 miles
Every step in his 13.7 mile run will be a challenge for a man who fights demons in his head who are trying to talk him down.
But the 34-year-old runner is intent on raising awareness and money for the mental health charity Mind, by competing in the Swansea Half Marathon on 25 June.
Stephen Lewis said: "My love of running began around two years ago when I read an article that talked about how running can help your mental health.
"I have anxiety and depression so I thought I would give it a go.
"I started off pretty slowly and painfully, following a couch to 5km app."
'My slow progress made me feel down'
After joining his local park run he "trained as often as I could" and last year set himself a goal by signing up to the Cardiff Half Marathon.
But he knows keeping a positive mental attitude is tricky when he's running.
"I trained hard and although the running made me feel happier, my slow progress made me feel down. My anxieties always played a part in how well and when I could train.
"Running with anxiety and depression is not easy and I have to vary my routes. I have to stop and force myself to run again."
He said of the Cardiff Half Marathon: "But I was determined to run it. "I didn't run for a charity but for my own mental health and completed the run quicker than I could have dreamt.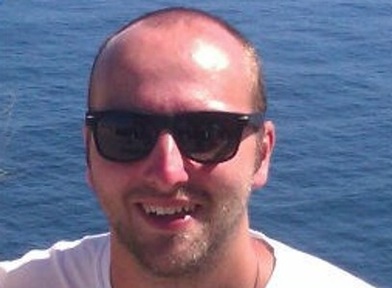 "It was the hardest thing I've ever done, but I didn't stop once and really enjoyed myself."
Mr Lewis said: "I decided at the end of the race that the next half marathon I would take part in would be in Swansea, and that I'd run for Mind."
World Health Day is celebrated every year on 7 April - the founding day of the World Health Organisation (WHO). The agency's theme this year focuses on mental health, with a global campaign on depression intended to get more people with mental disorders to live productive lives.
Depression is the leading cause of ill health and disability worldwide. More than 300 million people are living with depression - an increase of more than 18 per cent between 2005 and 2015.
The sponsored runner for Mind said: "As I've had to deal with prejudice and discrimination in the past because of my own mental health, I couldn't think of a better way to do my bit."
Mr Lewis is also 'doing his bit' in other ways, recently giving his very first talk to Neath Port Talbot Mind, a men's health group set up by the charity.
He said: "I am getting stronger and hope that completing another half marathon will inspire me to take part in more events for Mind in the future."
Mr Lewis, works for the DVLA, which has a team running in the Swansea Half Marathon. He has a target to raise £150 for the charity Mind. So far, (to date 7 April), he has raised £55.
You can donate to Stephen Lewis' justgiving page by visiting:
https://www.justgiving.com/fundraising/Stephen-Lewis37