HSBC has unveiled plans to become a more dementia-friendly bank, rolling out a range of initiatives to help support those living with dementia.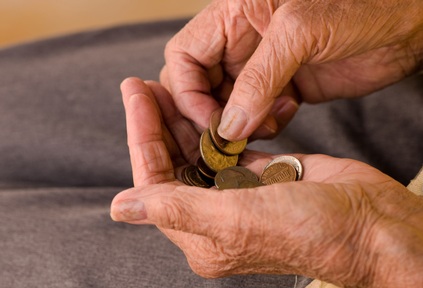 The bank is launching an advice guide for those affected by the condition, as well as those who support them, giving tips on managing finances and protecting against fraud.
HSBC UK staff will also be attending 'Dementia Friends' information sessions, to learn more about dementia and the small ways they can help customers.
Francesca McDonagh, head of retail banking and wealth management at HSBC UK, said: "We understand that being able to manage finances independently is key for helping people living with dementia retain some control over their life.
"The launch of our voice recognition technology last year - whereby customers can simply use their voice as their password, rather than having to remember a pin - is just one example of the ways we are ensuring our banking experience is simpler to use and accessible to everyone.
"Through this partnership, training of our staff, the launch of the guide and the 'Dementia Friends' information sessions, we hope to provide even more support to help people living with dementia feel assured that they are banking within a trusted environment."
There are currently around 850,000 people in the UK with dementia, and by 2021, it is estimated that one million people will be living with the condition. Common symptoms of dementia include memory loss, problems communicating and difficulty processing information and planning, which can make financial management challenging.
'Visiting a bank branch can be an overwhelming task'
Around 12,000 HSBC employees have so far been involved in 'Dementia Friends' information sessions, an initiative launched by Alzheimer's Society and Alzheimer Scotland, to change people's perceptions of dementia.
In addition to becoming Dementia Friends, HSBC is also working to improve products, services and premises, as well as improving the website to ensure it is accessible for those living with dementia.
The launch of the 'Managing your money with dementia' guide aims to make it easier for customers living with the condition to look after their financial affairs. It uses feedback from focus groups of people living with dementia, and their carers, to identify some of the key challenges faced when it comes to financial management.
The guide is currently being piloted across ten branches with the aim of being rolled out nationwide.
It includes advice on keeping track of spending, protecting against fraud and how to enable others to support customers with their finances. Tips include:
• Keep track of spending – To keep on top of your expenditure, keep a written record of what is spent and retain receipts for all transactions
• Make regular payments – via standing orders and direct debits to help ensure payments are made on time and made for the correct amount
• Use chip and signature cards - chip and signature cards can be useful for those who have difficulty remembering their PIN
• Enable others to help support with finances - Ensure the right access is set up for getting assistance
Jeremy Hughes, chief executive, Alzheimer's Society, said: "Visiting a bank branch can be an overwhelming task for a person with dementia. What many take for granted as easy, everyday banking tasks like, remembering a PIN or other personal information, can suddenly become an unexpected challenge.
"Through this partnership with HSBC, we hope to create a space where those affected by dementia feel supported and treated as equal members of society."
Credit card designed for blind and partially sighted
NatWest has also recently announced the launch of new credit cards designed for blind and partially sighted people.
The cards are the first to be accredited by Royal National Institute of Blind People (RNIB) and have a notch cut out on the right-hand side to help visually impaired customers insert them into ATMs and PIN pads the right way.
The reverse of the card has also been adapted to the needs of partially sighted, with the telephone numbers placed where no embossing will be and the font increased by up to 50 per cent to make it easier to read.
Tactile markings have also been included in the cards design to help customers identify them in their wallet. This feature is the same as on the RNIB-accredited debit and savings account cards which the bank introduced in 2015.
The cards can be ordered in all NatWest branches, online or through telephone banking and will be issued within 48-hours.
Les Matheson, chief executive officer of personal and business banking at NatWest, said: "Almost two million people in the UK are living with sight loss, so we think making payments and accessing cash should be as easy as possible for everyone. We have worked closely with RNIB and are very proud to have introduced the first credit card which is 'RNIB approved'."
Steve Tyler, head of solutions, strategy and planning at RNIB, added: "Through tactile indicators, consumers can immediately tell what type of card they are using purely by touch. It shows a willingness by the bank to listen to its customers, understand the needs of diverse users and take action to deliver real and usable solutions."