Jeremy Corbyn is to announce a pledge of an extra £10 a week on top of the current Carer's Allowance of £62.50 a week, taking the benefit up to £73.10.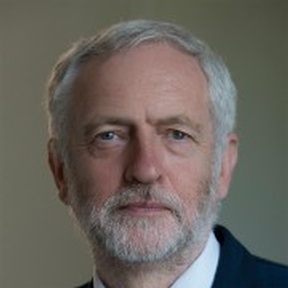 People have to be looking after someone for 35 hours a week or more to be eligible for Carer's Allowance which is the main benefit for carers.
Mr Corbyn will reveal the new proposal today at a carers centre in Birmingham, saying the 17 per cent increase will be funded by reversing the cut in inheritance tax introduced by George Osborne.
He will say that carers are facing even more pressure due to cuts in council budgets and quote figures from the charity Carers UK showing unpaid carers save taxpayers £132bn a year.
"Britain's social care crisis was made in Downing Street by cutting £4.6bn from council care budgets. Millions of unpaid carers have been forced to fill the gap and put under even greater pressure as a result.
"We believe these unsung, unpaid heroes not only deserve our praise and recognition - they deserve better financial support. That's why Labour is convinced it's both morally and economically right to give the carer's allowance a boost of £10 a week.
"We also think it's only fair that this extra support for carers is funded by scrapping the Tory cut on inheritance tax, which will only benefit the wealthiest people in Britain," he will say.
Fifty-eight per cent of carers are women and 42 per cent are men, according to Carers UK.
Tory MP Luke Hall, a member of the Commons work and pensions select committee, responded to the proposal, saying: "Carers make a huge contribution to society, so it's only right that we do everything we can to support the selfless work they do.
"That's why we already increased the rate of Carer's Allowance, meaning an additional £450 a year for carers since 2010."