GPs are not detecting Irritable Bowel Syndrome (IBS) and Inflammatory Bowel Disease (IBD) early enough, new research reveals.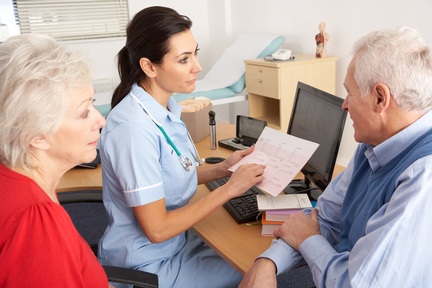 One third of IBS and IBD patients asked by researchers reveals they visited their GP at least five times before they received an accurate diagnosis.
Almost half (44 per cent) also reported that their quality of life had been 'impacted' due to their late diagnosis.
Research commissioned by the IBS Network, shows low detection rates for both conditions, based on the data of 1,000 IBD and IBS sufferers.
Simon Smale, gastroenterologist and medical adviser to The IBS Network, said: "Irritable Bowel Syndrome and Inflammatory Bowel Disease are conditions which often present with similar symptoms, unfortunately this often leads to delay in investigation and diagnosis of both conditions."
He believes a negative Faecal calprotectin test combined with clinical assessment, offers "a useful way of making a positive diagnosis of Irritable Bowel Syndrome, without delay or resort to invasive and unpleasant investigation."
Some 42 per cent of patients asked said that they would use an IBS home-testing kit, if it were available to them to save time and worry.
To eliminate the stress of a prolonged diagnosis and continual doctors' appointments, IBSscreen is a test that can be performed at home to determine whether there is there is an inflammatory condition in the bowel.
It takes about 10 minutes to show a result and is as accurate as tests conducted in hospitals.
The research was publicised to coincide with IBS Awareness Month.
IBS is an extremely common illness in the UK and it is widely thought to affect up to one in five people, although this figure is probably higher due to under-reporting.