Life may begin at 40, but it also appears to be the age at which burdens begin to weigh heaviest, according to new research.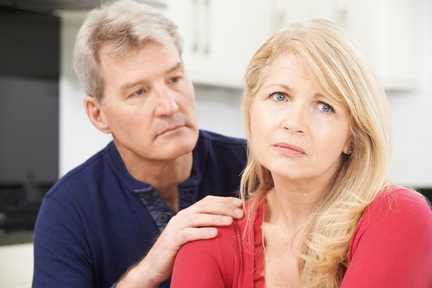 A report published by Aviva shows that people are the least happy, least satisfied and most anxious in their 40s and 50s – an age that is often referred to as "the sandwich generation" as they struggle to support younger and older family members at the same time.
Alistair McQueen, head of savings and retirement at Aviva said: "There are over 17 million people in their 40s and 50s and our analysis suggests it is an age of challenge. The sandwich generation are being squeezed by pressures from all sides.
"Our happiness will be shaped by various factors, many of which may be outside our direct control. However, we can take control of planning our finances for later life and this has the potential to boost our happiness.
"Simple actions like understanding our entitlements from the state at retirement; our current levels of saving; and our potential income in retirement could be the first steps towards building this sense of control."
The research suggests that as a nation, people are generally happier now than they previously have been, with a period of economic recovery and high employment possibly contributing to this relative joy.
However, the analysis from Aviva, a UK leading insurer, shows that the picture varies for different ages, especially for those in mid-life.
The challenges facing those in their 40s and 50s are numerous, including a changing and longer working life.
The State Pension Age is set to rise for all, and those defining themselves as 'retired' before they reach 65 is at the lowest level since 1997.
Aviva's research has identified a clear link between contentment in later life and those individuals who plan for their retirement at an earlier age. It shows that two-thirds of retirees who began planning for retirement a long time in advance have reported that their retirement 'exceeded' their expectations. This compares to less than one-in-two of those who had made no plans.
Half of those currently in their 40s and 50s revealed they have not yet considered preparing for their retirement.
Mr McQueen added: "As our life expectancy increases, a longer working life is understandable and should be encouraged. Age should not be a barrier to contribution, but people must also be encouraged and helped to plan as they adapt to this change."
For more information visit: https://www.aviva.co.uk/retirement/shape-my-future/plan-my-future/