Liberal Democrat leader Tim Farron has attacked the Government for social care cuts which have seen at least 2,037 adults die waiting for care visits in their homes in the last three years.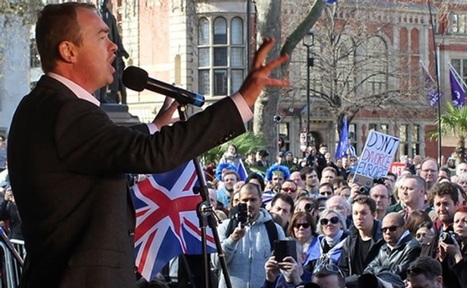 Older people are among the thousands of vulnerable patients who pass away before they receive a care package from their council, according to Freedom of Information data obtained by Tim Farron from English, Welsh and Scottish councils.
Nine month wait
Essex County Council admitted a patient had died after waiting nearly nine months (251 days) for a care package, while Sefton Council confirmed a patient waited more than eight months (239 days) for a care visit.
"Behind these figures are real people with real stories of desperation and misery that would break your heart", Tim Farron said.
"Imagine it was your mum or your son waiting months for the help they need to live their life.
"It is unacceptable that some people face this indignity – this has to change."
Only 183 local authorities responded with data (for the period 2014/15 to 2016/17) out of 400, so the true number of people dying while they wait for care could be higher.
With many people up and down the country dependent on home care to get support with conditions such as dementia, the delays for high numbers needing care puts pressure on the NHS, with patients going to A&E or hospital wards as 'delayed discharges' (also described as 'bed-blockers').
Five years of social care cuts
Five years of funding cuts to adult social care budgets totaling £4.6bn, represent 31 per cent of councils' real terms net budgets.
This figure highlighted in the latest annual budget survey by the Association of Directors of Adult Social Services (ADASS) revealed 48 English councils experienced one or more home care provider ceasing trading in the previous six months.
Some 59 councils had at least one home care provider handing back council contracts because they could not afford to accept the low fees paid to them by their local authority. This affected 7,640 people supported at home.
With more people living longer with more complex needs that require care from adult social care in councils, the ADASS report said "Again this year (2016/17) councils are running out of 'efficiencies' and will have to make further reductions of services of £371m for people needing that care and support and their carers."
In the Government's Spring Budget on 8 March, Chancellor Philip Hammond announced £2 billion for adult social care funding over the next 3 years, including £1 billion available in 2017-18.
UKHCA's policy director, Colin Angel, said in response to the Budget: "At first sight, the Chancellor's Budget appears to be good news for the social care sector in the short term.
"While councils are expected to spend public money wisely, there are few apparent measures in today's announcement to ensure that this additional funding reaches front-line social care services where it is most needed, rather than plugging gaps in existing budgets."
Surge in Lib Dem membership
More than 5,000 people joined the Liberal Democrats on the day Prime Minister Theresa May announced a snap General Election would take place on 8 June, the party has said.
As of 24 April, the Liberal Democrat membership surge is about to take the party to a landmark 100,000 members – after 12,500 joined since Theresa May's announcement last Tuesday 17 April.
Every Wednesday during Prime Minster's Questions, Labour Party leader Jeremy Corbyn repeatedly attacked Theresa May for the Conservative Party's record of social care budget cuts.
But with the Labour Party perceived by many to be too divided to take the lead on 8 June, Tim Farron believes his party will benefit greatly from the General Election by securing more seats in Parliament.
Along with Brexit, social care has become another political hot potato.
Days after the General Election was announced Colin Angel tweeted: (@colintwangel): 'General election will provide certainty but poses questions on policy direction affecting #socialcare.'
To read the ADASS survey report visit: www.adass.org.uk/media/5379/adass-budget-survey-report-2016.pdf