April 2016 marked the implementation of The Public Bodies (Joint Working) (Scotland) Act 2014, otherwise known as the Act responsible for the integration of health and social care in Scotland.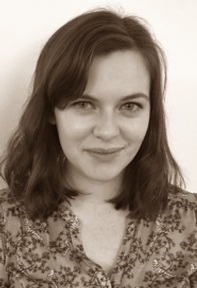 One year on, the impact of the policy is beginning to make itself known. But just how successful has it been? Why Integration?
Scotland, like the rest of the UK, has an ageing population. In fact, the percentage of the population aged over 75 is projected to increase by 63 per cent over the next two decades. The Scottish Government has estimated that due to more people living for longer, demand for health and social care services will rise by up to 29 per cent between 2010 and 2030.
Audit Scotland, as well as NHS staff and service providers, repeatedly warned the Scottish Government that the NHS in Scotland would not be sustainable unless urgent action was taken to allow services to cope with growing demand. The Scottish Government therefore determined that the best answer was to reduce inefficiencies in the NHS by integrating health and social care services across Scotland.
What is the Act, and what does it do?
As a result of the assessments from agencies such as Audit Scotland, the Scottish Government introduced The Public Bodies (Joint Working) (Scotland) Act 2014.
The Act, which came into force on the 1 April 2016, represents the very first attempt in the UK to place a statutory requirement upon the NHS and local councils to integrate health and social care services.
The Act introduces a series of significant reforms, backed up by £8 billion of funding, which aim to make sure people receive the care they need at the right time and in the right setting.
Put simply, the goal is to shift the focus of care away from emergency care in hospitals, to caring for people within their own homes and providing services which are focused on preventative care and the patient's individual needs. The reforms are overseen by 31 local partnerships which are formed by NHS officials and elected councillors who take joint responsibility for delivering the health and social care resources. The overarching idea is that by integrating the health and social care services, the NHS can work more efficiently, deliver better care and ultimately save money.
Is it working?
The policy is still in its infancy but one year on a number of positive results are emerging, alongside areas which could use some improvement.
One positive aspect is a reduction in the number of delayed discharges into care. This is where a person is ready to be discharged from hospital, but cannot leave due to delays in assessing the person's care needs and arrange a package of on-going support either in their own home, or in a step-down rehabilitation setting. Official figures show that instances of delayed discharges fell by 5.1 per cent in 2016 when compared with 2015.
While promising, winter illnesses contributed to the number of delayed discharges rising again in January this year. As of January 2017, 44,222 days were spent in hospital by people who should have been discharged. Of the 1,482 people stuck in hospital, 70 per cent were aged 75 and over, and 24 per cent of them were waiting on a care home place.
The Act was explicitly designed to make it easier to transfer patients from hospitals to care homes and the Scottish Government issued an updated delivery plan in December 2016, committing to the target of reducing unplanned bed-days in hospitals by up to 10 per cent by 2018.
So what went wrong?
The problem is that the pace of change around Scotland is inconsistent, with some areas coping better than others. Take NHS Ayrshire and Arran as an example. The local partnership responsible for these areas has set up three community wards to manage high-risk patients with heart problems and diabetes.
The result has been a reduction in emergency hospital admissions by 40 per cent and 36 per cent fewer bed days in the first six months. Similar results for individual schemes are replicated by individual local partnerships across Scotland, proving that improvement is happening as a result of integration.
However, the national statistics are skewed by specific local partnerships which are struggling. NHS Tayside, for example, is struggling to cope with the integration of services and has been granted extra funding from the Scottish Government to help balance their budget. NHS Lothian, Scotland's second largest health board, is facing a funding gap of approximately £22.4 million after struggling to meet over 70 per cent of NHS Scotland targets. Each area has different needs and challenges. Some, like Ayrshire and Arran, are more used to close integration between the NHS and councils and so are coping better with the changes, others are having to work hard to catch up. What is clear, however, is that many local partnerships are struggling to fund the services that they are now required to deliver. As Dr Peter Bennie, chairman of the Scottish BMA, has explained: "The strategy's principals are right; we do need to make sure care is available closer to home so we need to beef up primary care.
"The difficulty comes when you try to do that. Bridge funding needs to be in place before you close down a vital service like hospitals and the structure for the replacement service has to be running well."
The challenge for the Scottish Government now is to find a way to address the funding concerns. In the meantime, NHS Scotland has committed to continuing to gather data from local partnerships, identifying best practice and learning from its mistakes. Paul Gray, Chief Executive of NHS Scotland stated recently that: "It's never too early to learn from the best... I believe there's a strong commitment in the partnerships to developing both their local intelligence but also drawing in the experiences from elsewhere. I know the chief officers are committed to that." It remains to be seen how successful they will be in implementing the lessons learned over the past year. The initial progress is encouraging, however the Scottish Government has significant work to do if they want to overcome the teething problems and reach the targets set out in December.
With the rest of the UK also seeking ways to address an aging population and an increased demand for social care, all eyes will be on Scotland to figure out what lessons can be learned, and applied, elsewhere.