Nurses and care workers have been speaking to carehome.co.uk about their feelings of "anger and betrayal" after MPs from the Health Select Committee warned that morale among health and care workers from the EU has been hit by the uncertainty of Brexit.

The cross-party committee called the impact of Brexit on the morale of health and care workers from the EU "concerning" and said "the uncertainty they face is unwelcome".
'Bargaining chips'
Prime Minister Theresa May has refused to guarantee the rights of the 3.3m EU citizens living in Britain, who claim they are being used as "bargaining chips" for any potential deal made with the EU.
Around 60,000 people from EU countries work in the NHS, with the care sector accounting for another 90,000.
Egle Viskantaite, home care worker
Egle Viskantaite, a home care worker from Lithuania, who works for Penrose Care in North London, revealed that living in limbo is "very, very stressful". She moved to the UK in 2008 after doing a degree in Lithuanian language. Egle hasn't applied for citizenship as if she does, she will have problems if she wants to return to Lithuania as it doesn't allow dual nationalilty. She says she feels "very privileged" to work in home care as she is "learning something new every day and it is very rewarding".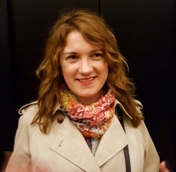 "Some people from the EU are leaving and some of my friends have already left as they don't feel welcome here anymore. I don't feel very safe here anymore. I felt I should have been able to vote in the EU referendum as I have been here for eight years but it made no difference and made me realise I don't have any rights," she added.
Beata Czapla, assistant care home manager
Beata Czapla from Poland, an assistant manager at The Chestnuts Care Home in West Byfleet, is thinking of applying for citizenship. She has been here for nine years so feels fairly safe, but says: "I know care workers who have come here in the last couple of years are very concerned as to how Brexit will affect them. They are worried they will have to go back."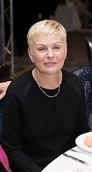 Beata who started off as a support worker, says that without a doubt, Brexit will affect the care sector. "It can be hard to find people who like working in a care home. I can see it being a problem for our care home as we employ a lot of people from the EU."
Racism seems to have become more prevalent since the EU referendum and Beata knows some Polish people who have been the victims of racism running up to the referendum and after it. However she has never had experienced anything but "friendliness".
Joan Pons Laplana, transformation nurse
Joan Pons Laplana, a transformation nurse in the north of England, left Spain 17 years ago to come and live in the UK.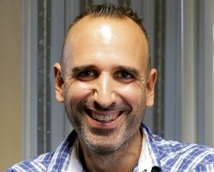 He has a British wife, a 14-year-old son and two daughters aged 11 and 5, and has never applied for citizenship as he didn't think he would ever need it.
He feels that because EU citizens were not allowed to vote in the referendum, that the "voices of over three million people were silenced".
"I should have been allowed to vote. I pay my taxes like everyone else. I didn't come here illegally. I have learnt the language and integrated. I came here because there is a shortage of nurses. This shortage still exists, with the NMC (Nursing and Midwifery Council) saying it currently stands at 22,000. This shortage exists in care homes as well.
"I think the Government is playing with fire by not giving the three million people who live here from the EU a guarantee that they can stay. They are sending out a message that we are not welcome here. If they don't value us, many will leave. Britain used to be the number one destination for people in Europe. The NMC has said that applications from nurses from the EU have dropped by 90 per cent. But we can't afford to lose these people."
Applying for permanent residency
To apply for permanent residency in the UK, you need to fill in an 85 page document and prove you have lived here continuously for five years by providing Comprehensive Sickness Insurance.
The Health Select Committee report highlighted how problematic this can be, saying: "Difficulties in negotiating the process of applying for permanent residency in the UK and bureaucratic hurdles such as the requirement for comprehensive sickness insurance all add to the concerns of EU workers and their families."
It added: "The Government's plan for our post-Brexit future should both ensure that health and social care providers can retain and recruit the brightest and best from all parts of the globe and that the value of the contribution of lower paid health and social workers is recognised."
The committee wants the Department of Health to be part of the UK's Brexit negotiating team when healthcare and social care are being debated.
EU nurses need to feel valued and welcome
Royal College of Nursing general secretary Janet Davies said: "The report leaves the Government with no place left to turn. In this election, all political parties must reassure EU nursing staff working in the NHS and social care that they are needed, valued and welcome."
She warned that "failure to do so means soaring numbers are heading for the door" and added: "We can ill afford to lose their skills".
'NHS would fall over without staff from EU countries'
Nuffield Trust chief executive Nigel Edwards also responded to the Health Select Committee report on Brexit and health and social care, reiterating: "As Jeremy Hunt told the committee, the NHS would fall over without staff from EU countries. Not only do we need to try to secure their rights as soon as possible, we also need to recognise that we will need more workers to come to the UK for at least the next few years. Applying the immigration limits we use for the rest of the world to the EU would shut out vital staff: it isn't an option. A new system must be designed with the needs of health, social care and patients clearly in mind."
He also highlighted the "real risks in ending the reciprocal healthcare arrangements which give British citizens EHIC cards for travel, and allow them to retire abroad with health coverage.
"With staff and beds already stretched the NHS would struggle to deliver adequate care if many pensioners currently living in other EU countries had to return. It may not be easy to replace this with new arrangements after Brexit, so the next Government must start looking at options immediately."