The Labour Party will create a National Care Service providing 'care for all' and give £8bn for social care, a leaked election manifesto reveals.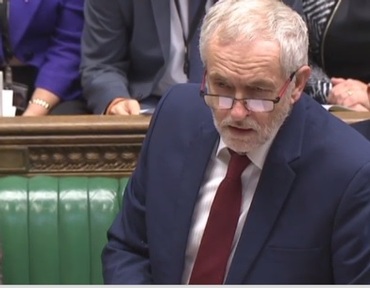 £8bn for social care
If elected to run the country on 8 June, Labour will provide £8bn for social care over the lifetime of the next Parliament - £1bn in the first year- to deal with 'the immediate crisis' and will lay the building blocks for a National Care Service to ensure 'dignity and care for all'.
The manifesto states: 'Care costs have escalated in nursing or residential care. Self-funders are now subsidising local authority funded residents by around 40 per cent.
'One in ten people over 65 now face lifetime care costs of over £100,000. Labour will not stand by and leave the most vulnerable in our society to fend for themselves.'
If elected to be Prime Minister, Jeremy Corbyn has promised in Labour's first term to consult with care providers and commissioners to review options to create a National Care Service 'fit to meet the demographic and societal challenges of our modern age.'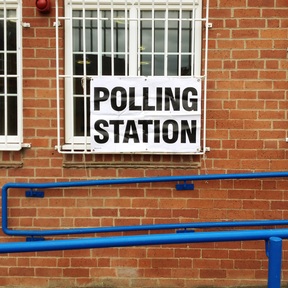 This will include consulting on options for sustainable funding to ensure funding is fair in its impact upon different generations, as well as between people with varying levels of wealth.
The party promised to drive up the quality of care by working with councils to end 15-minute care visits and to tackle the exploitation of staff on zero-hours contracts. It pledges to ensure care workers are paid travel time, given access to training and an option to choose regular hours.
Labour also promised to focus resources on community services to deliver care closer to home stating 'We will work towards a new model of community care which takes into account not only primary care but social care and mental health as well'.
Jeremy Corbyn also aims to increase funding to GP services to ensure patients can access the care they need and end pharmacy closures.
Brexit: Negotiate to retain single market
While promising to respect the UK's EU referendum result, the leaked manifesto states the party: 'will end Theresa May's reckless approach to Brexit'.
'We will scrap the Conservatives' Brexit White Paper and replace it with fresh negotiating priorities that have a strong emphasis on retaining the benefits of the Single Market and the Customs Union – which are essential for maintaining industries, jobs and businesses in Britain.
'A Labour Government will immediately guarantee existing rights for all EU nationals living in Britain and secure reciprocal rights for UK citizens who have chosen to make their lives in EU countries.'
Jobs
As well as a ban on zero hours contracts, Labour will raise the minimum wage to the level of the living wage (expected to be at least £10 per hour by 2020) and ensure that bosses wishing to recruit workers from abroad do not undercut workers at home.
To help workers on short hours contracts (e.g those guaranteed six to eight hours per week but work far more), Labour will 'strengthen the law' so that those who work regular hours for more than 12 weeks, have a right to a regular contract.
Free FE college courses
Jeremy Corbyn has also pledged to introduce free, lifelong education in FE colleges, 'enabling everyone to upskill or retrain at any point in life'.
Repeal disability cuts
Labour promises to repeal the following cuts in social security support to disabled people through a new Social Security Bill published in the Labour party's first year of office to:
• Increase Employment and Support Allowance (ESA) by £30 per week for those in the work-related activity group and repeal cuts in Universal Credit - Limited Capacity for Work (UC LCW).
• Uprate carer's allowance by £11 to the level of Jobseekers Allowance.
• Implement the court decision on Personal Independence Payment (PIP) 'so that there is real parity of esteem between those with physical and mental health conditions'.
• Scrap the Work Capability and PIP assessments and replace them with a personalised assessment process.
• End the 'pointless stress of reassessments' for people with severe long-term conditions.
Autism-friendly UK
To end social isolation amongst autistic people, Labour aims to make the UK 'autism-friendly'.
Loneliness
Referring to the late Labour MP Jo Cox's words: "young or old, loneliness doesn't discriminate", the party promises to work with communities, civil society and business to reduce loneliness.
Pensions
The pension age is due to rise to 66 by the end of 2020 but Labour plans to reject the Conservatives' proposal to increase the state pension age even further and promises to commission a new review of the pension age.
Labour has said it will guarantee the state pension 'triple lock' throughout the next Parliament. It will rise by at least 2.5 per cent a year or be increased to keep pace with inflation or earnings, whichever is higher.
Jeremy Corbyn also promises to 'protect the pensions of UK citizens living overseas in the EU or further afield'.
Update: On 16 May, the Labour Party's 2017 manifesto was published. Read it here at: www.labour.org.uk/page/-/Images/manifesto-2017/Labour%20Manifesto%202017.pdf