Home care in Scotland needs 'radical reform', according to Scottish Care, which has highlighted a whole host of problems, including high staff turnover, short care visits and fewer elderly receiving free personal and nursing care.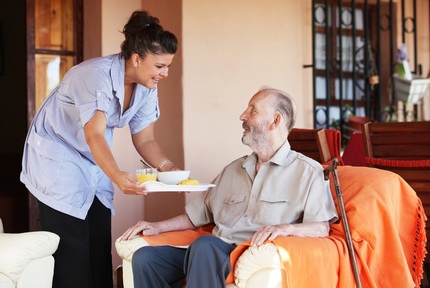 Research by Scottish Care found that tightened eligibility criteria has resulted in a reduction of free personal and nursing care, with those receiving it having higher support needs, and at a much later stage. The report also revealed that a third of care workers leave their jobs every year.
Speaking at the Care at Home and Housing Support Services Conference, Scottish Care's chief executive officer, Dr Donald Macaskill, said: "Whilst we fully support the existence of free personal and nursing care and value its role in supporting people with social care costs, what we have seen since its introduction in 2002 is a move towards less people receiving more care.
"Whilst this reflects the reality of constrained budgets, it means that many older people are being denied the support they need to enable them to live for as long as possible in their own homes."
The 'Bringing Home Care' report looks at care at home services in Scotland within the past 100 years.
According to Scottish Care, the representative body for the country's independent social care services, over one-third of publicly funded care packages are commissioned for visits lasting under half an hour, and even a 30-minute visit means that realistically only 24 minutes of care can be provided at that time.
In addition to this, the organisation states that there are major staff retention issues surrounding care at home, with 90 per cent of organizations having difficulty filling support worker vacancies and one-third of total staff leaving every year. Of the support workers who leave organisations, 41 per cent leave within the first 12 months.
The Scottish Care report proposes a more holistic approach to care at home services in Scotland. Whilst this will be costlier, the organisation believes that it is the best way forward to tackle the myriad issues arising from the publicly funded area of the market.
Dr Macaskill added: "That's why, in this report and at our conference, we will be calling for a reformed approach to home care which is preventative in nature and values relationships and spending time with people, in whatever way suits an individual's needs. It is only through this sort of care that individuals can be supported effectively to live at home and the strain on acute services can be relieved."