The number of people expected to die from dementia is set to soar in the coming years, putting end-of-life services under 'intense pressure', new research has found.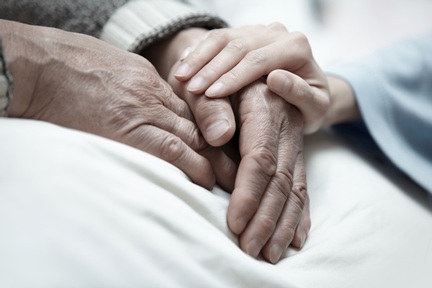 By 2040, it is estimated there will be 219,409 deaths from dementia in England and Wales - a significant rise from 59,199 in 2014.
Dr Matthew Norton, director of policy and strategy at Alzheimer's Research UK, said: "Dementia is our greatest medical challenge and we know that unless research can deliver new treatments and preventions, this challenge will only get worse, as these findings highlight.
"That is why it is so important that we invest in research to find a life-changing treatment for people with dementia – and Alzheimer's Research UK is working hard to achieve this by 2025. Only through research will we be able to reduce the number of people dying from the condition and relieve the long-term pressures on the care system."
The research by scientists at King's College London, published in the journal BMC Medicine, looked at the growing need for palliative care due to the ageing population.
Results from the study suggest that if recent mortality trends continue, 160,000 more people in England and Wales will need end-of-life care by 2040.
Dementia and cancer will be the main drivers for increased need, with the number of dementia deaths per year increasing from 59,199 to 219,409 by 2040, and cancer deaths also increasing from 143,638 to 208,636.
Alzheimer's Research UK has highlighted the need for more investment in dementia research. Dr Norton added: "The figures from this study are very alarming, but we can prevent this becoming the reality if we invest now in pioneering research.
"Research is making progress, so we must not lose momentum now: the last government made dementia a priority, and as we head closer to the next general election on 8 June, we need to know dementia has not slipped from the political agenda."
In 2015, a new Cancer Strategy for England was published which outlined clear steps that needed to be taken if the health service is to provide patients with cancer care equal to the best in the world.
Sarah Woolnough, Cancer Research UK's executive director of policy and information, said: "Tackling cancer and achieving world class outcomes for people across the country must be a priority for the next Government. We know that action must be taken and the Cancer Strategy provides a plan for how to do this – but it can only be achieved by ensuring the NHS has the resources to prevent, diagnose and treat more people."