Over a million potential voters with learning difficulties and Autism Spectrum Disorder (ASD) are at potential risk of being excluded from the voting process of the upcoming General Election on 8 June 2017.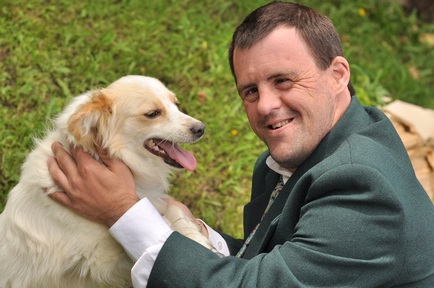 The nature of the snap election means that it will be difficult for people with learning difficulties and autism to absorb the voting process, and there are also concerns that accessible manifestos may not be distributed in time, shutting them out of the decision process.
Rob Holland, parliamentary manager at learning disability charity Mencap said: "People with a learning disability are often the last group to be listened to, but the first to feel the effects of Government policy.
"We are urging each of the five major political parties to ensure they produce their manifestos in easy read format. If not, there is a real risk losing votes of a million people and excluding people with a learning disability from the process completely."
The Electoral Commission, the body responsible for administering the election, has been criticised in the past for its lack of focus on accessibility, both in the run up to general elections, and at the polling booth.
Charities such as Scope have campaigned vigorously for accessibility improvements during previous elections, and things have come a long way for physically disabled people, but those with learning disabilities are still being left behind, partially because of a widely-held misunderstanding about what a learning difficulty is.
According to Mencap, a learning disability is often confused with dyslexia and mental health problems. Mencap describes dyslexia as a "learning difficulty" because, unlike learning disability, it does not affect intellect.
'This is what happens when Theresa May meets real people'
The Prime Minister, Theresa May, found herself in hot water early on during the campaign trail when she encountered Kathy Mohan, an angry voter in Abingdon with learning difficulties.
Ms Mohan was upset that the PIP payments scheme did not acknowledge her disability, causing her to lose any previous payments she had received from the state, leaving her with just £100 a month to live on.
She said: "I've got mild learning disabilities and I haven't got a carer at the moment and I'm angry. And I would like somebody to help me, because I can't do everything I want to do.
"I'm talking about everybody, not just me. I'm talking about everybody who's got mental health and learning disabilities. I want them not to have their money taken away from them and being crippled. The fat cats keep all the money and us lot get nothing."
In her response, Ms May seemed unable to grasp the differences between what a learning disability and a mental health issue were.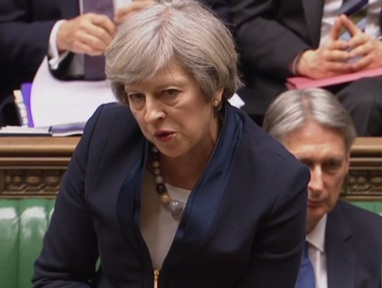 Defending the Conservative Party's controversial PIP payments scheme, introduced a few years ago, Ms May said to Ms Mohan that the party had, "a lot of plans for people with mental health [problems] in particular".
A spokesperson from the charity said that it was evident that Ms May seemed, "unclear on the difference between a learning disability and mental health".
Ian Lavery, Labour's National Elections Coordinator, said of the incident: "This is what happens when Theresa May meets real people.
"The Tories have failed to support disabled people and those with learning difficulties, while changes to Personal Independence Payments will deny 350,000 disabled people the support they need."
People with learning disabilities deserve to have voices heard
When Theresa May recently announced the surprise General Election, organisations such as Mencap and the National Autistic Society instantly recognised that a snap election would present difficulties for people with learning disabilities and autism.
Mr Holland, from Mencap, said: "The speed of this election means there is a real danger it will be completely inaccessible to people with a learning disability"
"The political process is often confusing and jargon-filled, meaning for many people with a learning disability is completely inaccessible."
Ismail Kaji has a learning disability and works as Parliamentary Support Officer at Mencap. He said: "It is very, very important to have Easy Read materials available during elections so that people with a learning disability can understand the voting process, how they register to vote and to help them decide who to vote for.
"Without Easy Read, people with a learning disability will find it really difficult to vote, and could be excluded from the election completely. That is not acceptable. We deserve to be included and have the same opportunity to have our voices heard."
It is not only those with learning difficulties who might struggle to get themselves organised in time to vote at this upcoming general election. The nature of the snap election will also pose big problems for those in the autism community.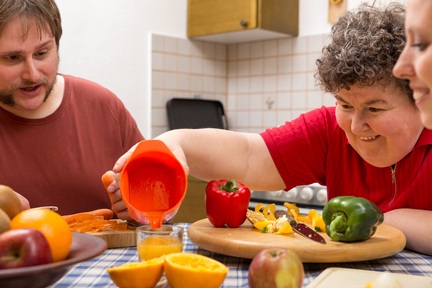 Olly Parker, public affairs manager at the National Autistic Society, said:
"Like anyone else, autistic people will also want to cast their vote. But some autistic people may find busy or even loud polling stations overwhelming or struggle to get there due to difficulties with public transport.
"It's essential that autistic people's voices are heard in the upcoming general election, both during the campaign and in the vote itself."
In light of these potential difficulties, the National Autistic society have recently launched their 'I'm one Campaign', encouraging autistic people, along with their families, to meet their local candidates at informal events such as coffee mornings. "This is a great way to help candidates to understand the challenges autistic people face and make sure autism is a priority in the next Parliament", added Mr Parker.
So, what are the main political parties doing to help?
A spokesperson for the Liberal Democrats, said: "It's vital that everyone who has the right to vote in Britain is able to do so and is not held back by difficulties getting to the polling station or moving about within it.
"Liberal Democrats have committed in our manifesto to introduce trials of weekend voting, which will be easier for some people including those who need help from relatives or friends who may be working mid-week."
In the Labour Party, their response to the problem was more focused on how to make their manifesto accessible for voters with both learning and physical disabilities.
A spokesperson from the party explained that they'll soon have "a whole suite of accessible manifestos available - audio, braille, easy read, large print and BSL videos."
They weren't certain of how these were being distributed at present, but assumed "it would be through usual networks of NGOs, plus our party offices on the ground."
Homecare.co.uk has contacted the Conservative Party for its comments on how it will improve voting accessibility and distribute specialist voting materials, however there has been no response at this time.