The wife of one of the London Bridge terrorists, who killed seven people and left 48 injured on 3 June, is a care worker with 18 years experience offering home care to older people.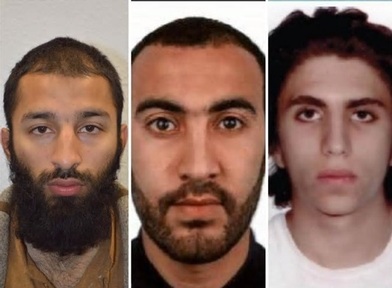 Terrorist Rachid Redouane was one of three men shot dead by police, after he used a van and knives as weapons to attack people in London's Borough market area on Saturday night, resulting in his estranged wife being arrested and later released.
Thirty-eight-year-old British woman, Charisse O'Leary, who was released without charge on 5 June, looks after the couple's 18-month-old daughter Amina at her Barking flat. She is reported to have separated from the attacker in January because of his strict beliefs about how the child should be brought up.
'I gained knowledge in many aspects of health/care needs'
In an online care workers' forum, Ms O'Leary, also known as Charisse Redouane, posted: 'I have experience in working in care for 18 years. I gained knowledge in many aspects of health issues/ care needs."
She has a NVQ 2 & 3 Health & Social Care, training in moving and handling, safeguarding of vulnerable adults, infection control and training in Emergency First Aid.
Ms O'Leary offers home care including personal care, cooking, respite care, cleaning and help getting people in and out of bed.
The care worker married Rachid Redouane, who worked as a pastry chef in Dublin and has Irish residency, in Ireland in 2012. She is reported to have told friends she would never convert to Islam and last May posted a photograph of herself with a Union Jack heart showing support for the victims of the Manchester bombing.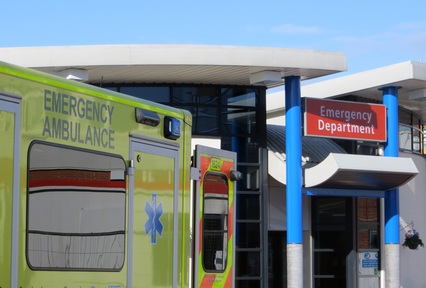 Mr Redouane was not known to police before the London Bridge terror incident. He is reported to have visited Ms O'Leary's flat and seen his daughter for the final time, three hours before he carried out the attack with two other terrorists.
'He was always really selfish'
Of her husband's beliefs, The Sun reported Ms O'Leary had told a friend: "He was always really selfish and I gave up so much for him. I was never going to convert and become a Muslim. There's no way I was going to do that.
"I just didn't agree with what he wanted. He didn't want Amina to eat pork or go to dance classes and I wasn't having that.
"He didn't want her watching things on TV either in case it made her 'gay'."
On the night of the London Bridge attack, Mr Redouane, who police say claimed to be Moroccon and Libyan and also used the name Rachid Elkhdar, joined fellow terrorists Pakistan-born British citizen Khuram Shazad Butt, aged 27, and 22-year-old Youssef Zaghba who is believed to be an Italian national of Moroccan descent.
At 9.58pm on 3 June, the three men hired a van to kill people, driving from the north to the south side of the river on London Bridge. The van mounted the pavement and collided with pedestrians before being abandoned, where the attackers, armed with knives, continued on foot stabbing people as they entered the Borough Market area and nearby bars.
The men were shot dead by police officers within eight minutes of the first call to the emergency services.
'Not surprised' officers fired 50 bullets
In a statement, the Metropolitan Police's assistant commissioner Mark Rowley said: "The situation these officers were confronted with was critical – a matter of life and death – three armed men, wearing what appeared to be suicide belts, had already attacked and killed members of the public and had to be stopped immediately.
"Indeed I am not surprised that faced with what they must have feared were three suicide bombers - the firearms officers fired an unprecedented number of rounds to be completely confident they had neutralised those threats. "
Irish police have launched an investigation into the network surrounding Rachid Redouane who left Ireland for Britain in October 2016. The Metropolitan Police said at any one time there are about 500 active counter-terrorism investigations concerning 3,000 people of interest.
The assistant commissioner added: "I ask the public to remain calm but vigilant - and if you see anything suspicious, no matter how insignificant you might think it is, please contact the anti-terrorism hotline on 0800 789 321."