Volunteers are increasingly being used in the care of people with dementia, with a new report showing they have a positive impact on those with dementia, the people who care for them and the volunteers themselves.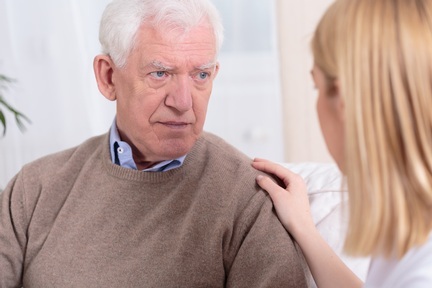 "Whether they remember it or not, at that hour, they're having fun and I love seeing people being happy. So I think that part I like, you know. It's a win/win really. There's no negatives really," was one of the comments by a female volunteer from Cumbria.
The study which was led by Dr Vikki McCall, lecturer in Social Policy and Housing at the University of Stirling, found that carers and those living with dementia should be considered as part of a package for volunteer support.
The volunteers themselves also need sustained support as it can take a while to achieve a positive impact in dementia care.
The boundaries between volunteers, carers and staff can be blurred as people living with dementia tend to see everyone as their network.
In addition, experiencing the death of someone living with dementia can be traumatic for new volunteers, according to the report.
Volunteers were seen as an integral part of dementia care throughout Scotland and England, with many organisations noting that they would not be able to keep their services going without volunteers. However, recruiting volunteers into the area of dementia care was seen by many as more difficult compared to other volunteer roles.
George Thomson, chief executive of Volunteer Scotland, which also took part in the study, said "We are delighted to have been involved in this work with colleagues at the University of Stirling, and others.
"With so many of our loved ones quite profoundly affected by dementia, I can think of few areas where volunteering has more immediate benefit for families across Scotland. Anything that we can do to understand volunteering in dementia settings and ultimately to help improve the volunteer experience, can only be a great thing."
The University of Stirling which has been examining the impact of volunteers in dementia care, has also launched new online guidance for organisations involved in dementia care and volunteering.
The research was funded by the Abbeyfield Research Foundation, with its head of Dementia Innovation, April Dobson, saying: "The research team at Stirling University have produced an invaluable tool which we can start putting into practice straight away. The ASUME website contains a wealth of evidence based information which is written in a clear and positive way which will enrich and improve the contributions of all volunteers involved in dementia care." For more details visit: www.asume.co.uk