Prime Minister Theresa May was prepared for a sleepless night in the early hours of 9 June, and the next day Britain woke up to find voters had not heeded her call to 'strengthen my hand' but taken away the Conservative Party's majority resulting in a hung parliament.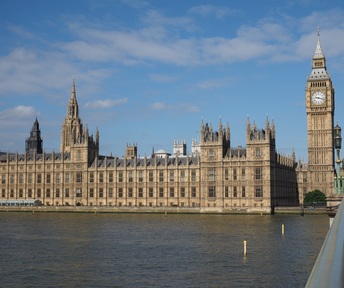 With the Conservatives obtaining 318 seats (short of the 326 needed to win and hold an overall majority in parliament), and Labour taking 262, some in the sector believe the Government's approach to social care contributed to Tory MPs losing their seats.
Vic Rayner, the National Care Forum's executive director said: "It is critical that the new Government recognises the significance that social care played within this election.
"The electorate responded to the need to address key challenges affecting the UK, including the long term funding of social care, the potential impact of Brexit on the social care workforce and the need for UK policy to effectively address the needs of our ageing population.
"This key policy area must remain central to the new Government's agenda – this election has given social care a voice and politicians of all parties need to vote, listen and take action."
Theresa May has remained as Prime Minister by joining forces with the Democratic Unionist Party (which has 10 seats) to form a majority Government.
Social care 'mustn't be forgotten'
The Independent Care Group, which represents care home and home care providers in York and North Yorkshire, believes the country 'needs urgent clarity' on how the Government is going to tackle social care and help the 1.2m people currently living without care.
Chair Mike Padgham said: "Nothing has changed overnight, there are still 1.2m people going without care and the crisis in the sector remains. For the sake of those 1.2m and the many hundreds of thousands more who will need care in the coming months and years, we have to have a clear strategy on social care and we have to have it now.
"Yes, there will be a million things for the new Government to deal with but social care played a pivotal role in this election campaign and cannot and must not be forgotten now."
He said the country needed to know if a £100,000 financial threshold and an undisclosed cap on care costs – would become a future policy for the Government.
He said the public needed to know: "what that cap on care costs is going to be so that people are clear on the future".
"And we hope they will now listen to the issues on care as there are many things that weren't in the manifesto that need to be tackled."