Plans to curb zero-hours contracts and protect care time in the social care sector have been unveiled by the Welsh Government.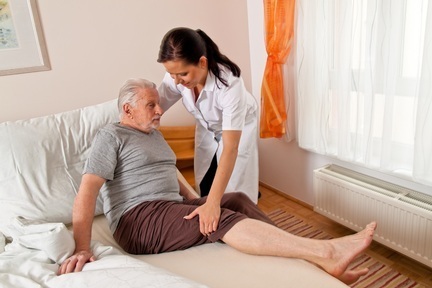 Under the new proposals, employers will need to offer home care workers on zero-hours contracts the choice of moving to a minimum hours contract after three months of continued employment, if there is ongoing demand for the work.
Measures to tackle 'call-clipping' have also been announced. The proposals would require providers of home care to differentiate between travel time and care time when preparing employees' schedules, giving regard to issues such as the distance between visits and rush hour traffic.
Social Services Minister, Rebecca Evans, said: "While some staff prefer zero-hours contracts, valuing the flexibility they can offer, for many the uncertainty and insecurity they pose can have a hugely detrimental impact on their lives.
"Crucially the plans we are putting out to consultation will ensure employees have a choice. After three months of employment, they will be able to choose whether to move onto another zero-hours contract, or take up alternative contractual arrangements."
Ms Evans says that the proposals are not only intended to offer staff a "fairer deal", but also to safeguard the quality of care and support people receive in their own homes.
She added: "Requiring providers to distinguish clearly between travel time and care time when arranging services will also improve the experience of people needing care. Doing so will help tackle 'call-clipping', ensuring people's care and support time is not eroded by travel time between visits."
Zero-hour contracts 'a dream' for cost-cutting employers
According to figures from the Office for National Statistics (ONS), one in 30 employees in Wales are on a zero hours contract - one of the highest proportions in the UK.
The Trades Union Congress (TUC), an organisation which represents more than five million workers in 50 unions, has revealed the average weekly earnings for zero-hours workers are £188, compared to £479 for permanent workers.
TUC general secretary, Frances O'Grady, said: "Zero-hour contracts may be a dream for cost-cutting employers but they can be a nightmare for workers. "Many people on zero-hours contracts are unable to plan for their future and regularly struggle with paying bills and having a decent family life.
"The so-called 'flexibility' these contracts offer is far too one-sided. Staff without guaranteed pay have much less power to stand up for their rights and often feel afraid to turn down shifts in case they fall out of favour with their boss."
Precarious employment bad for health
Alan Price, HR director of Peninsula Employment Law, pointed out that "precarious employment is bad for the health and family life of care workers", triggering high levels of stress due to the fear of losing your job, uncertain pay and insufficient hours.
This results in the care worker "being less productive, less engaged and having a negative relationship with the work itself, and their colleagues," he said.
'Chronic problems run deeper than zero hours contracts'
Social care providers have heavily criticised the practice of 'zero-hours commissioning' by local authorities across Wales.
However Mario Kreft, chair of Care Forum Wales, says the Welsh Government has chosen the wrong starting point for reform.
He believes the way social services are commissioned needs to be "fundamentally changed" because it forces providers to use zero hours contracts.
He said: "The chronic problems afflicting the domiciliary care sector run far deeper than the issue of zero hours contracts. Domiciliary care in Wales is mired in crisis and these proposals will do nothing to address the serious issues which are resulting in companies either closing down or relinquishing contracts because they are just not viable.
"In Wrexham, one company was forced to hand back a nearly £1m contract to the council because it was costing them money to provide a service that was totally unsustainable - but they were meeting all the criteria the Welsh Government are calling for as part of the consultation."
Whilst the reality is that many people favour the flexibility of the current arrangements, Mr Kreft urges local authorities to work with providers to ensure the services are sustainable.
The consultation on the new proposals will run for eight weeks, until 7 August 2017.
To view the consultation go to https://consultations.gov.wales/consultations/phase-2-implementation-regulation-and-inspection-social-care-wales-act-2016-workforce