The number of older prisoners has tripled in the past 15 years, with 14,000 prisoners over 50 predicted by June 2020, according to a new report by the Prisons and Probation Ombudsman.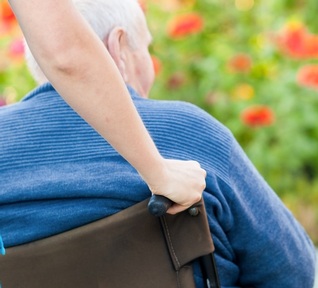 The report blames this rise on longer sentences being handed out and an increase in prosecutions for later-in-life historic sex offences. In light of this, the report called 'Thematic review: Older prisoners', advocates urgent action to make sure the needs of older prisoners are being met.
Prisons and Probation Ombudsman (PPO) Nigel Newcomen said: "The challenge to HM Prison and Probation Service is clear: prisons designed for fit, young men must adjust to the largely unplanned roles of care home and even hospice.
"Increasingly, prison staff are having to manage not just ageing prisoners and their age-related conditions, but also the end of prisoners' lives and death itself – usually with limited resources and inadequate training."
In addition, the report also highlights that many of the factors that compound the negative effects of ageing are further exacerbated in prison: loneliness, loss of routine, or loss of independence.
In all, the new report reviews 314 investigations over 2013-2015, and offers 13 recommendations on six crucial areas following investigations into deaths in custody of older prisoners.
These six areas are healthcare and diagnosis, restraints, end of life care, family involvement, early release and dementia and complex needs.
Some of the most prominent recommendations that feature in the report are:
• There should be an appropriate health screening for newly arrived prisoners which reviews personal data such as medical history and conditions, identifying important conditions and any outstanding appointments
• Restraints should only be used when an actual risk is posed by the prisoner, and their current health condition should also be taken into account
• Terminally ill prisoners who require palliative care should be treated in a suitable environment
• The consent of the prisoner and discussions with their family should be sought in end-of-life care, and this should be facilitated by a trained family liaison officer, who should promptly notify family when the prisoner is taken to hospital
• Risk assessments connected with compassionate leave applications should be based upon actual risk based on the prisoner's health condition
• Prisons should ensure that personal care plans are in place for patients with complex health needs
The Care Act of 2014 provides legislation clarifying that it is local authorities who are responsible for the assessment of the needs of older prisoners and for providing support to them.
However, prisons are falling short of making sure this is met in the face of the rapid increase in the number of older prisoners.
Mr Newcomen said: "There has been little strategic grip of this sharp demographic change. Prisons and their healthcare partners have been left to respond in a piecemeal fashion.
"I have personally seen examples of impressively humane care for the dying by individual staff, as well as glimpses of improved social care and the development of some excellent palliative care.
"However, I remain astonished that there is still no properly resourced older prisoner strategy. This is something I have called for repeatedly and without which I fear my office will simply continue to expose unacceptable examples of poor care."
A full copy of the report can be found on the Prisons and Probation Ombudsman website at www.ppo.gov.uk.