Julia Crichton-Smith, an Exeter Royal Voluntary Service home library volunteer and manager, told homecare.co.uk about her experience of being a volunteer and the impact her work has on older people in the community.
What does being a home library services volunteer entail?
The Home Library Service is for people who, due to ill health or disability, can no longer access the library.
Most volunteers typically have two or three clients who they visit on a fairly regular basis. Some clients choose to have more books than others, depending on the frequency of visits.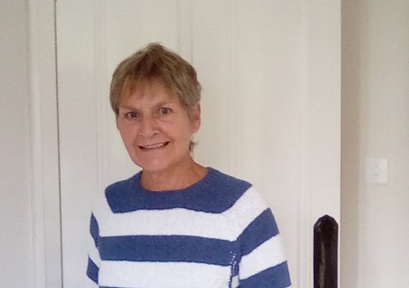 We provide a full library service for our clients, and through discussion with them, we get an idea of what books they might like selected for them, for example, a favourite genre or author; – you also feel you really get to know the person that way.
Obviously, once we've found some titles for them, we don't just drop the books off and leave; we often stay a while and chat with clients. I think they really appreciate having someone different to the usual friends and family to talk to. We collect the books they have read and return them to the library.
We also get training in our role from a health and safety aspect and have safeguarding training etc. The crux of our role is to spend good quality time with our clients, get to know them, find out what books they would like and deliver them something they would really enjoy. The Royal Voluntary Service slogan for the service is 'Befriending with Books'.
There are no charges whatsoever for the service – it's completely free and there are also no late fines.
What made you decide to be a volunteer?
I started off as a volunteer for the Royal Voluntary Service 4 and a half years ago, but have been working as a home library services coordinator for three years now. Even though it seems quite a long time, some of the volunteers have been doing this for over 25 years.
I like to be busy and enjoy meeting new people and seeing new faces, so when I retired I was glad to get the chance to volunteer. I worked as a teacher all my adult life, so when I went into volunteering I decided it would be nice to spend more time with the other end of the age scale and work with older people.
Are there any books that are especially popular with your library members?
It's very varied. Obviously popular genres of fiction, especially family sagas, do really well. But there is also a demand for non-fiction publications, especially on topics such as travel, local history and gardening. It really depends on the individual's interests.
It's important to remember that most older members who use our services have probably had a lifelong love of books and reading, so that's not going to change just because they are older now. It's rewarding to help keep that interest going for them.
Older people have lived a variety of different rich and fulfilled lives, and when they get a book from us, their preferred types of books will reflect their past and present interests. One of my jobs as a home library services volunteer is to specially select books for clients based on their preferences. This could mean ordering a specialist interest book from a library outside the county if the book wasn't available in Devon. Books chosen can range from the academic to the quick light romantic read. We also have audio books or large print books for partially sighted clients.
Whilst most library clients are in their 80s and 90s, we do have some younger, usually temporary members to choose books for too.
Do you have any amusing anecdotes about being a home library services volunteer?
There was one time when one of my clients said she really looked forward to my visits as 'it was like being visited by a daughter', which was a nice thing to say, and also it made me feel very young!
What advice would you give to anyone who wanted to become a volunteer?
Well, I would say that most people who have made the decision to volunteer know that they already want to go ahead with it, and I would highly recommend the experience. It's definitely a role for someone who is a people person who likes to get out and about and do things in the community.
Many of our volunteers are ex public sector workers such as teachers, librarians, social workers and nurses. Maybe that says something about the role.
• homecare.co.uk has a huge range of home care related jobs in its jobs section ranging from personal care assistants to management roles within the sector. To view these go to https://www.homecare.co.uk/jobs/