More than 1.2 million people will be living with dementia in England and Wales by 2040, an increase of 57 per cent from 2016, a new study predicts.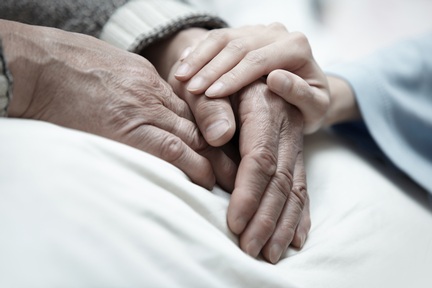 With the cause mainly due to an ageing population, the study highlights the need for better treatments and preventions to allay fears that spiralling numbers affected by dementia could place 'unsustainable strain' on the NHS, families and society as a whole.
Dr Matthew Norton, director of policy at Alzheimer's Research UK, said: "Dementia is not an inevitability in later life, but risk does increase with age, so it is no surprise that the number of people living with the condition is going to soar as our population continues to grow older.
"The only way to reduce the number of people developing dementia and to bring an end to the heartbreak caused by the devastation, is to invest in pioneering research."
The charity has committed to bringing about a 'life-changing' treatment for dementia by 2025, which it hopes will alleviate the personal, financial and social pressures that come with dementia.
But Mr Norton highlights that they "cannot do this alone." He said: "We need dementia research to remain a national priority and continued investment is vital if we are to stop these figures from becoming a reality."
Dementia costs the UK £23bn a year
The researchers of the study, based at University College London and the University of Liverpool, set out to predict the future impact of dementia by developing a mathematical model (IMPACT – Better Ageing Model) that takes account of disease trends and death rates alongside the effects of increasing life expectancy.
Results from the study suggest that even though the number of new cases of dementia is declining, the total number of people living with dementia in England and Wales is projected to increase by as much as two thirds in the next 25 years.
Scientists believe that for most people, Alzheimer's disease is caused by a combination of genetic, lifestyle and environmental factors that affect the brain over time.
However, the latest research conducted by American researchers and published in the journal Neurology, has found a link between poor sleep and a hallmark Alzheimer's protein - amyloid, building up in the brains of healthy aged people.
Dr Carol Routledge, director of research at Alzheimer's Research UK, said: "We all recognise that a bad night's sleep can have consequences on brain activity in the short-term, but a growing body of evidence points to a link between long-term sleep quality and the development of diseases like Alzheimer's.
"Future studies will need to explore this association in order to understand the molecular processes that could be behind this link. With over half a million people living with Alzheimer's in the UK and that number on the rise, it is vital that we invest in research to unpick the causes of Alzheimer's and find ways to tackle it."
The study is published in The British Medical Journal (BMJ). For more information, visit: www.bmj.com