An 'appalling' home care agency which made care visits lasting 'as little as six minutes' has been put into special measures by the care watchdog and is now the subject of an investigation, following a client's death.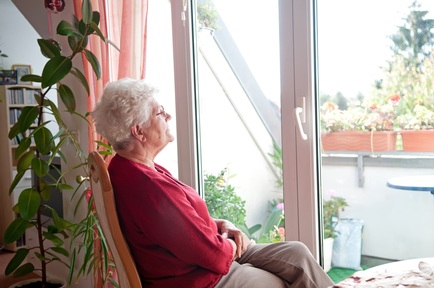 Aamina Homecare Ltd, which offered home care to older people, those with disabilities, mental health problems and dementia in Lincolnshire, has voluntarily shut down after it was rated 'inadequate' in all areas.
Found to be neither safe, effective, caring, responsive nor well-led, inspectors from the Care Quality Commission (CQC) unearthed a catalogue of care failures after an unannounced inspection on 12-13 April, revealing vulnerable people were deprived of basic care as a result of missed, late or speedy visits.
But it is the death of one of the agency's clients, that occurred after the inspection but before the CQC report was published on 30 June, that is the subject of the investigation.
The care regulator is continuing to take enforcement action against Aamina Homecare Ltd, even though the agency closed its service voluntarily. The watchdog said it was unable to comment on the incident that occurred (prior to its CQC report being published) which related to the death of a client and forms part of an ongoing investigation.
Debbie Westhead, the CQC's deputy chief inspector for adult social care said: "We inspected Aamina Homecare Ltd in April 2017 and found an appalling service being provided to people.
"Staff failed to stay on home visits long enough to provide the care that people needed putting them at risk. People were also not protected from abuse, as people told us that they experienced missed calls from staff which meant people were not receiving the most basic of care such as meal preparation and support to take medications. This is unacceptable."
'Staff check I'm still breathing and then go'
Inspectors stated in a CQC report: 'Call monitoring data showed people assessed as requiring 30 minutes of support received their care in six minutes or less.'
One person receiving care told inspectors: "The staff can't get out of here fast enough, they come in check I'm still breathing and then go, they are here for less than 10 minutes most days."
Another said "When they [the care staff] don't bother to turn up and my wife has to help me instead, it puts us both at risk. She could get injured and if I fell, I wouldn't be able to get up."
Call monitoring records also revealed missed calls meant people didn't get the care they needed including help getting dressed, washed, taking medicine, moving or eating.
People assessed as requiring the help of two staff to get about safely, regularly received support from only one worker, which inspectors said 'increased known risks such as falls'.
One person, who needed two workers to help them from bed and relied on personal care and assistance dressing, received no visits for two days.
Another client, referred to the service because they had not been eating properly and had lost a 'significant amount of weight', needed someone to make meals for them but was not visited on several occasions, which meant they did not get the food.
One client told inspectors: "I don't know who is coming, when they are coming or if they will turn up at all."
Another with mental health issues, who suffered from depression, was incontinent and had mobility issues, only received 86 hours of home care, despite being scheduled 135 hours.
Care staff also entered people's homes before the home care agency had established whether they were fit to work with vulnerable people. Some people's needs were not assessed at the start of their care package and care records were not updated, which meant the agency did not know people's needs.
Bitter pill
Inspectors also found people were not given their medicines safely or even as prescribed. One person was prescribed medicine that required a four-hour gap between each administration but the provider 'failed to ensure suitable gaps between their calls' exposing the person to the risk of receiving too high a dose of their medicine. Another home care client asked inspectors: "How can I take my tablets when I should if they [the care staff] aren't here when I need to take them?"
Inspectors also 'saw evidence that confirmed appropriate action was not taken when safeguarding concerns were raised or when allegations of abuse were made.
'Records showed that when complaints were received they were responded to with a generic letter', inspectors wrote in the latest CQC report and noted complaints were not used to improve the service.
In a statement, the CQC told homecare.co.uk: 'While we were considering our enforcement options, the registered provider decided to voluntarily cease to provide services. People who were using this service have had alternative care arranged by their local authorities.'