Brain gyms are becoming increasingly popular in the UK as a way of combating dementia and memory impairment problems.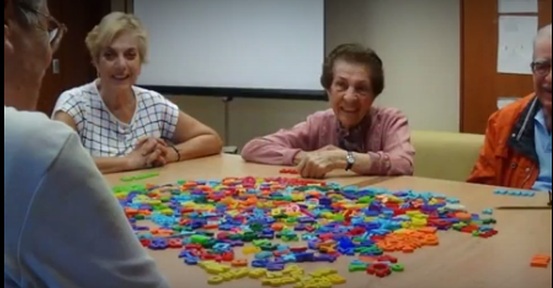 Brains in Action (BRINA) has recently opened two in North London and has found the demand to be so high that it is opening another six in other areas in London and Hertfordshire.
To the people taking part, the brain gyms are "like a fun game". But to BRINA they are a "very carefully, structured, therapeutic programme".
The sessions include cognitive motion therapy, computer-based cognitive training, mental imagery and relaxation, dance and drama therapy, music therapy and play therapy. People are expected to attend three weekly sessions of one hour each for dementia prevention and four weekly sessions of one hour each for dementia delay.
Myrto Zafeiropoulou, managing director at BRINA, said: "Staying mentally fit and keeping your brain active is the best way to start preventing early symptoms of dementia. Elderly people who are receiving intense brain workouts build up their mental reserves that act as a buffer against cognitive decline.
"The sessions cover a broad range of issues that the participants may wish to address, and those that attend our sessions regularly have noticeable improvement in their brain function.
"BRINA's scheme has gained popularity in Europe, with the relatives of those with dementia extremely interested in effective non-pharmacological ways to help their loved ones maintain their independence for the longest time possible, and therefore delaying the course of the disease."
As well as delaying dementia, BRINA claims the brain gyms can help prevent dementia. It offers free memory screening assessments so people can see if they are affected by mild cognitive impairment which can lead to dementia. If they do have an impairment they can do certain cognitive exercises to help ward off the disease.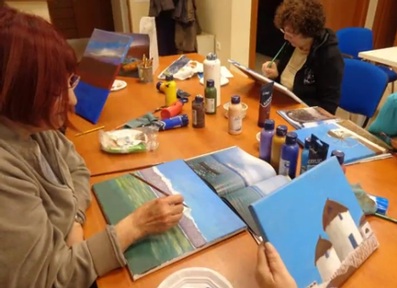 A participant who has been attending the brain gym sessions, said: "I used to experience frequent disorientation and had trouble remembering faces. I have found since the brain training that this doesn't happen anymore." While another said: "I can remember now where I have parked my car."
Training is also given to the care workers who accompany the person with dementia. They are taught how to manage behaviour and they can share experiences. Care workers are trained to assess the cognitive skills of residents and identify the first signs of dementia or depression and help towards referring them to GPs on time.
The care providers are given information packs in advance of the sessions and BRINA offers 24/7 support and monthly audit visits from Care Improvement Associates Ltd.
Ms Zafeiropoulou says: "BRINA's research findings show evidence of participants who have been following their brain training scheme, beginning with first stage dementia, who have been able to maintain their cognitive skills through the years.
"In addition to this, those with mild cognitive impairment have been able to significantly improve their cognitive skills. Their research findings from the last 20 years have been published in various scientific journals and presented in conferences worldwide. BRINA is an award winning, multi-disciplinary team of scientists who have co-founded and worked closely with the Alzheimer's disease Association in Greece for 20 years, funded through an EU program for the last 10 years."
It is well known that brain size diminishes during ageing and in Alzheimer's disease, says Ms Zafeiropoulou.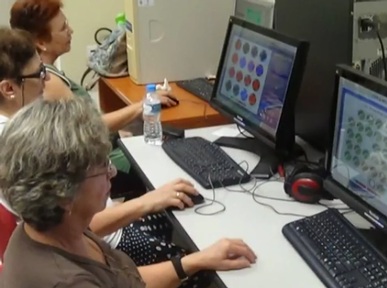 She adds: "This change is due to cortical atrophy which results in decreased neuronal activity. Therefore, the key question with Alzheimer's disease is not how we can prevent cell loss, but rather, how can we reactivate atrophic neurons? How can we activate neuroplasticity? This is done through neuropsychological rehabilitation. How does it work? It enhances cognitive function and our ability to carry out daily activities by utilizing brain plasticity. Although it cannot be considered a cure for the disease, it can help prevent and delay cognitive decline."
BRINA currently has brain gyms running in Barnet and Golders Green in North London and it plans to open more in Edmonton Green, Crystal Palace, Potters Bar, Stevenage, Hertford and St Albans.