Four Bupa care homes in the Glasgow area have been offering free health checks to over 75s who live locally.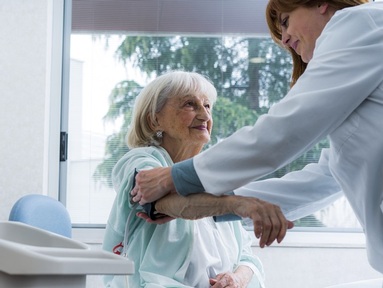 It is hoped the new scheme will encourage older people in the community to come forward for a check-up, or to monitor any pre-existing conditions that they may be concerned about.
Aileen Waton, managing director of Bupa Care Services in Scotland, said:
"By running these free health checks in four of our care homes across Glasgow, we hope to provide easy access for the elderly community to raise any concerns they may have. We'd encourage anyone interested to come along, even just to chat to one of our nurses."
There are a wide range of examination appointments being offered as part of the scheme, including chiropody appointments, hearing checks, or eye health checks.
There is also a qualified nurse on hand who can take blood pressure, as well as check height, weight and BMI.
Bupa Care Services said it doesn't have any plans as yet to roll this out as a programme. It is hoped that the examinations will help many older people who live locally gain easy access to essential medical care.
Ms Waton explained: "We understand it's not always easy to visit the GP or optician when you're elderly. It can be tempting to shake off any aches and pains as you get older and blame these on the ageing process, but there may be a range of different options to ease or even remedy these, so it is worth getting them checked out."
Health checks have been taking place at the Quayside Care Home and Hill View Care on 17 and 18 July.
Norwood and Ailsa Craig care homes, both located within Glasgow, are yet to take their turn in the scheme, each offering two-hour windows during the week, on 19 July and 20 July.
Anyone wishing to book an appointment, or to find out more about the scheme call Bupa on 0808 2746 305.