The Government's decision to make care bosses pay six years' worth of backdated wages in line with minimum wage to night-time staff, is expected to cost care providers £400m - prompting fears of "Southern Cross type" care firm failures.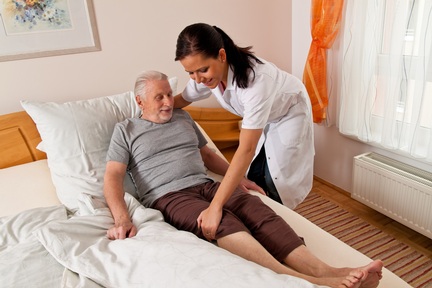 'Vulnerable will suffer' if firms go under
Care workers have for years been paid a flat-rate allowance of around £35 per shift for time spent sleeping at residential facilities or at people's homes. While the Royal Mencap Society, other charities and care firms agree with the Government's National Minimum Wage (NMW) guidance because care staff are still working during 'sleep-ins', many cannot afford the big bill of back-dated pay, now being demanded by HM Revenue & Customs (HMRC).
Care providers say it is the most vulnerable people living at home particularly those with learning disabilities who will suffer if providers buckle under the financial strain of a huge wage bill and go out of business.
Jan Tregelles, chief executive of the learning disability charity Royal Mencap Society, said of care workers: "We cannot pay them if we do not have the money and we only receive money from Government sources.
"For someone with serious learning disabilities having someone stay overnight 'at home' makes the vital difference between 'living a life' and spending the rest of their life in a hospital setting. 178,000 of the most vulnerable people in our society need this help and may lose it."
Following two tribunal cases brought by care staff in 2015 and 2016, the Government's Department for Business, Energy and Industrial Strategy (BEIS) changed the guidance last October to state care organisations must pay the NMW throughout the worker's shift, meaning overnight care workers on 'sleep ins' would earn the minimum wage including when they are asleep.
Some care providers believe the Government's guidance on NMW payments payable to 'sleep-in' staff, and demands for back pay, has brought the sector to the brink of disaster.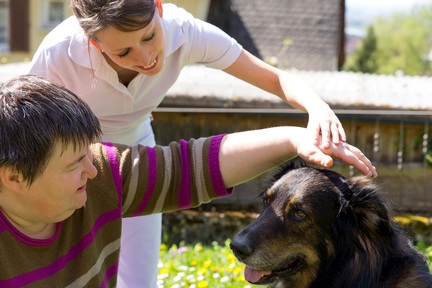 UKHCA: 'Significant number of providers' at risk of financial failure
Colin Angel, policy and campaigns director for the UK Home Care Association (UKHCA) representing home care providers, said: "Greater clarity on the interpretation of the NMW Regulations in relation to sleep-in duties is helpful, but recent rulings are still subject to appeal and the legal position is not entirely conclusive.
"What this situation exposes, however, is that until recent cases before the tribunals, HMRC were operating under the same understanding as commonly held by providers. Until recently, HMRC do not appear to have challenged previous situations where workers were paid less than the NMW while asleep.
He added "A significant" number of providers are "at risk of financial failure due to HMRC's retrospective application of the revised interpretation."
Disaster capable of 'creating Southern Cross-type failures'
Mencap employs more than 5,000 care workers on an overnight basis.
Describing it as a disaster "capable of creating Southern Cross-type failures on a multiple scale right across the country", Derek Lewis, the chairman of the Royal Mencap Society, said: "For many smaller care providers across the country, the financial impact will be devastating. The resulting multiple insolvencies will be more serious than Southern Cross because there will be no alternative providers available, as local authorities are already finding. HMRC payback orders have already been issued and the clock is ticking.
"Many providers, who are all Government funded, are reluctant to go public. One large provider has been ordered to pay six years back pay by September, even though the new interpretation could be overturned at the Court of Appeal in March 2018. Sleep-ins are widely used in the learning disability sector to provide care for some of our most vulnerable adults, in their own homes in the communities they live in. The carer is only there 'just in case' to provide safety and reassurance and is rarely disturbed."
If they 'go out of business, that's their fault'
However, home care boss Robert Stephenson-Padron of Penrose Care, which began trading in 2013, has always paid staff the minimum wage for the whole shift including sleep-ins. He said: "If you're working, staff can't just get up and leave a person's home and go out to the cinema. We have been an advocate for minimum wage pay for sleep-ins. We lodged a complaint with the Public Accounts Committee years ago calling for this pay for staff.
'Providers got themselves into this pickle'
"If you're a care company, you should be erring on the side of what is morally right and just and pay night sleepers. If providers go out of business to be fair that's their fault. They got themselves into this pickle."
Referring to the Government's introduction of minimum wage law in 1999 he says: "It was only a grey area because care providers weren't doing it. Some care providers have been historically shady when it comes to workers' conditions. "It's about fulfilment of justice for workers who should have been paid right in the first place. Staff should be paid for wages they didn't get."
UKHCA: Government risking stability of 'hard-to-replace providers'
Mr Angel of the UKHCA added: "The Government should decide whether the stability of hard-to-replace providers is an acceptable risk to take, or whether meeting the costs of an apparent underpayment would be in the interests of the care workers affected and people who use services."
Mencap met with Government ministers on 20 July to voice their concerns. A spokeswoman for Mencap said: "They [Government] caused this crisis and they need to fix it." A spokesperson for the Government said: "The Government is considering this issue extremely carefully and ministers continue to meet with care providers to ensure any action taken to protect workers is fair and proportionate."
Update: On 26 July, the Government bowed down to pressure from providers fearing insolvency and has temporarily suspended its minimum wage enforcement activity for sleep-in shift pay. Described as"exceptional measures to minimise disruption", the Government said it would temporarily suspend, until 2 October, all enforcement activity relating to pay for sleep-in shifts.