A Games of Thrones star, who plays the hero Jon Snow in the hit TV show, has waded into an argument about the Government's decision to make care providers pay as much as six years' worth of wages owed to 'sleep-in' care workers.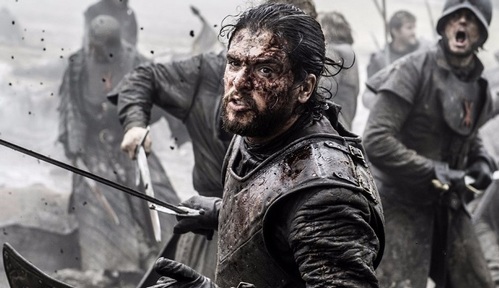 Actor turned Mencap ambassador, Kit Harington, has revealed how growing up with his cousin Laurent, who has Down's Syndrome and autism, has shaped his stance in relation to the Government's ruling, which he believes is detrimental to the care industry and to those reliant on care.
'Special relationship' with Laurent'
Mr Harington said: "The special relationship I have had with my cousin Laurent throughout my life, has given me a privileged understanding of learning disability and the critical role that organisations like Mencap play in providing the care that makes an independent life possible. Overnight 'sleep-ins' are an essential part of that 24/7 care service."
The Government ruling, which came into effect in February of this year, states care providers, such as Mencap, must pay back six years' worth of backdated wages in line with the minimum wage to 'sleep-in' care staff, who have often for years been paid a flat fee for an overnight shift.
Mr Harington argues: "The learning disability sector in the UK is on the brink of crisis. It is faced with a back pay bill of £400m which it cannot pay. Many of the providers of this essential 'sleep-in' service face bankruptcy."
Despite the Game of Thrones catchphrase which goes 'You know nothing, Jon Snow', the actor Kit Harrington begs to differ when it comes to this issue.
Speaking in his role as Mencap ambassador about his concern for his cousin, the actor said: "He loves swimming, he loves Zumba, he loves dancing, he loves going to the disco. He needs to live the life he loves living."
Unison: Care bosses 'can't now plead poverty'
However, not all people agree with the Game of Thrones star. Unison general secretary Dave Prentis had harsh words to say to care agencies and charities, stating: "Charities and care companies have bid for contracts for years knowing they should be paying at least the national minimum wage for staff who do sleep-ins.
"Employers can't now plead poverty and ask for an exemption from the law based on their own poor planning. The staff have done the work – now they should be paid for it.
"It's the Government's failure to fund social care properly that is causing so many problems in the sector, not the staff who do such valuable work with vulnerable people."
It is expected that many unions will be forced to work with care providers and charities to prevent the loss of care jobs under the ruling and the care sector is already feeling the pinch following cuts to Government funding.
The Royal Mencap Society wants the Government to foot the bill. It claims the total bill for the care sector for back pay could be as much as £400m.