Researchers at University College London (UCL) may have found a way to slow down brain deterioration for those in the early stage of Parkinson's disease, by using a drug commonly used by people with diabetes.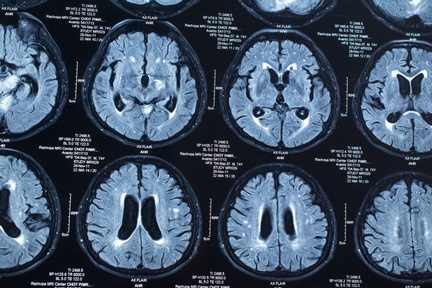 According to a report in The Lancet, the drug exenatide, which is a type of insulin, shows promising signs of being effective in the treatment of Parkinson's in its early stages. Previous research has shown symptoms of the disease can be treated to varying degrees but academics say it is rare to find something which may delay the disease's progression.
The study's senior author, professor Tom Foltynie, from the UCL Institute of Neurology said:"This is a very promising finding, as the drug holds potential to affect the course of the disease itself, and not merely the symptoms. With existing treatments, we can relieve most of the symptoms for some years, but the disease continues to worsen.
"This is the strongest evidence we have so far that a drug could do more than provide symptom relief for Parkinson's disease."
For the study, 60 people with Parkinson's disease at the National Hospital for Neurology and Neurosurgery (NHNN) were studied as they were given either a weekly injection of exenatide for 48 weeks or a placebo in addition to their regular medication.
As the researchers hoped, the patients who received the insulin remained stable after 48 weeks, while the ones who had taken the placebo showed a decline in motor function. Even three months after the trial's end, the insulin users continued to demonstrate less deterioration.
Parkinson's disease affects two to three per cent of people aged 65 years and older and it is the second most common neurodegenerative disease worldwide, according to the study's authors.
It is also deemed likely to be on the increase with a growing ageing population making trials such as this, which was founded by the Michael J Fox Foundation, important.
However despite encouraging results, researchers maintain that caution should still be exercised as there needs to be more testing on a larger group of people for a longer period.
The study's author, Dr Dilan Athauda from UCL Institute of Neurology, said: "While we are optimistic about the results of our trial, there is more investigation to be done, and it will be a number of years before a new treatment could be approved and ready for use. We also hope to learn why exenatide appears to work better for some patients than for others."