An extra 71,215 care home places will be needed within the next eight years as life expectancy and care needs rise, while 4.4 million people will require care at home, a new study predicts.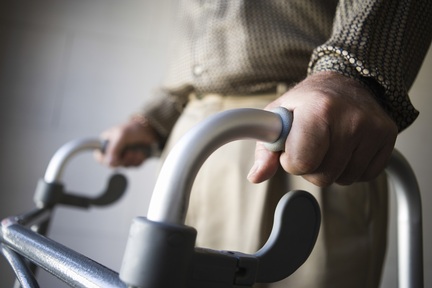 A study published in The Lancet warns at current rates of care provision, tens of thousands of extra care home places will be needed by 2025.
After comparing the levels of dependency on care for 15,000 people aged 65+ living in care homes and at home, academics predict an extra 190,000 older people will have medium care needs in 2025 (883,000 in total), and 163,000 more will have high care needs, when compared to 2015.
Life expectancy rises and with it care needs
Professor Carol Jagger from Newcastle University, the lead author of the paper said life expectancy increases and a rise in the number of extra years older people live with major care needs has almost doubled (rising from 1.1 years to 2.4 years for men and from 1.6 years to three years for women).
She said older men and women are spending around one year more requiring 24-hour care and added: "This finding, along with the increasing number of older adults with higher rates of illness and disability is contributing the current social care crisis."
Academics also found older people with major care needs were less likely to be living in a care home in 2011 than in 1991. In 1991, three quarters of 85-year-olds (73 per cent) who required 24-hour care were living in a care home, compared to just over half (51.8 per cent) in 2011.
Those with dementia the biggest social care user
Rob Burley, director of Policy at Alzheimer's Society said: "By 2025 there will be more than one million people living with dementia. They are the biggest users of the social care system and need a high level of support as the condition progresses. Yet we hear daily about how the system is unable to meet the needs of people with dementia – from being turned down by a care home, to facing extortionate costs for inadequate care."
Levels of dependency were assessed by researchers via interviews in people's own home and in care homes. The research classed high dependency care as adults requiring 24-hour care, medium dependency for care at regular times each day, low dependency for less than daily, or independent. It also compared data on cognitive function and aging in people aged 65 or over from Cambridgeshire, Newcastle and Nottingham.
Anna Dixon, chief executive of the Centre for Ageing Better, said: "Promoting better health in mid-life and activities that increase muscle strength and balance could delay the onset of frailty and reduce the need for care in later life.
"As well as this, ensuring our housing is adapted to enable more people with care needs to live at home could reduce the numbers of new care home places needed."