Some care workers who support people in their own homes lack experience and basic skills, including the ability to wash someone or make their breakfast, a new report has found.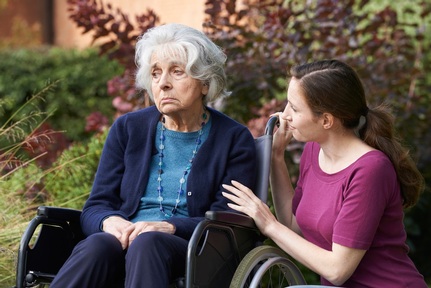 According to a Healthwatch report, people described how they have gone two weeks without a shower, are given their evening meal at 3.30pm and receive care from workers who are 'unable to boil an egg'.
Staff arriving at different times and missing appointments have also been highlighted in the report as a particualr 'area of concern'.
Neil Tester, deputy director of Healthwatch England, said: "We listened to people using home support services and those delivering care and they have given us a clearer picture of how the system works for them.
"We heard examples of compassionate care from dedicated staff, but people also talked about care that doesn't meet even basic standards.
"Given the challenges facing the social care sector, it is more important than ever that people's voices are heard."
'Care workers need to be taught home care common sense'
The report drew on the experiences of more than 3,000 people who receive home care, their families and front-line staff across 52 local areas between August 2015 and June 2017.
Most people had positive things to say about their care. Older people in particular said that one of the most positive things about home care is that it enables them to maintain as much independence as possible.
However, the report also discovered areas where people's experiences could be improved. These include: care planning, skills and qualifications, consistency and continuity, and communication and feedback.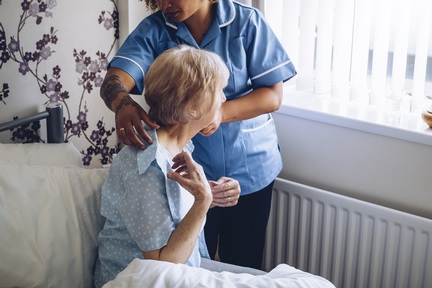 According to Healthwatch, many people said they valued the dedication and experience of staff sent to care for them, but revealed that some care workers lacked experience and basic skills, such as the ability to wash someone or make them breakfast.
One home care user in her eighties told Healthwatch Bradford that one of her care workers was unable to boil an egg or make the bed, while another person said care workers needed to be taught "home care common sense."
Another home care user said: "Sometimes they give me a shower but they go over their time. Most of the time they haven't got the time to give me one so I go a couple of weeks without one and that is not right. I feel dirty."
A number of people also said their care packages were designed to meet the needs of the service provider rather than the service user.
In cases where it was a staff member's first visit to a client, it was reported that they often did not have enough time to read the care plan in advance.
Funding crisis
Responding to the report, Cllr Izzi Seccombe, chairman of the Local Government Association's Community Wellbeing Board, said: "This report shows that while most people report that their services are good, there is a need to improve services. However, the financial pressure facing services is having an impact and even the very best efforts of councils are not enough to avert the real and growing crisis we are facing in ensuring older people receive the care they deserve.
"The continuing underfunding of adult social care, the significant pressures of an ageing population and the National Living Wage are combining to heap pressure on the home care provider market. This study shows the strain providers are under, and emphasises the urgent need for a long-term, sustainable solution to the social care funding crisis."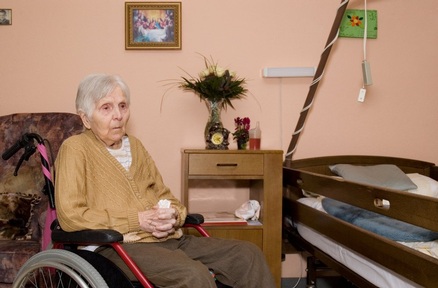 Fragile care system
Despite the findings of the report, Bridget Warr, chief executive of the United Kingdom Homecare Association (UKHA), believes the sector should be 'proud' that the vast majority of people receive 'good support' at home.
She said: "The Healthwatch report adds to the growing body of evidence on the human impact of a fragile care system. UKHCA strongly believes that the solution is properly resourced services, commissioned in a flexible way, so that front-line care workers have sufficient time to meet people's needs in full."
Four out of five home care agencies provide good quality care
Across England there are more than 5,500 home care providers helping an estimated 670,000 people to continue living independently within their communities.
Home care services help people live at home for longer by offering support, such as regular visits from a care worker to help with personal care, getting dressed, using the toilet, shopping and preparing meals.
According to the Care Quality Commission (CQC), four out of five home care agencies in England provide good quality care.
Healthwatch England is an independent champion for people who use health and social care services. For more information on the report 'Home care services: What people told Healthwatch about their experiences' visit: http://www.healthwatch.co.uk/resource/home-care-services-what-people-told-healthwatch-about-their-experiences