Over 80 per cent of MPs believe the funding for social care in the UK is 'insufficient' with 90 per cent saying the current social care system is 'unfit for purpose', according to a new poll.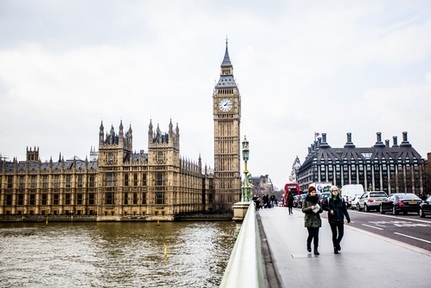 The survey of all parties carried out by the charity Independent Age found 86 per cent of MPs believe a cross-party consensus is needed for a lasting settlement on health and social care.
Janet Morrison, chief executive of Independent Age, the older people's charity, said: "Confidence that the social care system can deal with the UK's ageing population has virtually evaporated among Parliamentarians. The crisis in social care was front and centre in the election earlier this year, and it is clear from this poll that there is an overwhelming desire from politicians on all sides for the Government to work towards a cross-party consensus on a solution."
She added that the "problems in social care are about more than simply finding new bits of money to pump into a system that isn't fit for purpose".
'Radically different approach needed'
"To meet current and future demand, we need to take a radically different approach, recognising the status quo has failed. The Government has promised a consultation on social care, but to work this must set out a long-term vision for health and care that has support from across the political divide. It must also lead to a lasting settlement that better integrates health and social care services and is sustainable over the years to come."
The poll by ComRes found just over a fifth of Conservative MPs and less than a tenth of Labour MPs think there is sufficient funding for social care.
MPs also expressed significant concerns about the current state of social care in their constituencies only months after social care featured as a leading concern for voters in the snap General Election.
Cross-party consensus
Norman Lamb MP, Liberal Democrat spokesperson for health, and chair of the House of Commons Science and Technology Committee, has long been calling for a cross-party approach to come up with a long-term solution on social care.
In response to the survey, he said: "The health and care system in England is creaking at the seams. An unprecedented number of older people need support in later life but are finding high-quality care is hard to come by. Patients are suffering from longer waiting times in the NHS, while there is evidence that the rationing of treatment is becoming more commonplace.
"The Government simply cannot afford to put off finding solutions to these problems. Without lasting reform, the most vulnerable frail and elderly people are at real risk of falling through the gaps and not getting the support they expect and deserve. While ministers have promised a green paper on the future of social care, this falls short of the fundamental review of the entire health and care system that we desperately need."
Tories and Labour need 'to work together'
Richard Humphries, senior fellow at The King's Fund, reiterated these sentiments, saying: "This survey challenges the leaderships of both main parties to put aside their differences and work together to fix the crisis in the social care system, as there is an overwhelming consensus among MPs that it does not meet the needs of the ageing population.
"MPs of both main parties agree that adult social care needs both fundamental reform and more funding, and so it is vital that the forthcoming government consultation addresses this.
"Despite numerous reviews, commissions, Green and White Papers on this, successive governments have ducked the challenge with the result being that many vulnerable people are now forced to rely on friends and family or are unable to access care at all. Parliament has made clear that the 'make do and mend' approach to the social care system is no longer good enough."
In January, Independent Age led a group of 75 organisations and expert voices to call on the Prime Minister to take a cross-party approach to review and recommend action on future health and social care funding.
Prior to the General Election, the Conservative Party launched one of its flagship manifesto pledges which was for people to pay for their home care after they die through the sale of their house. However there was a huge backlash and the Tories did a U-turn. The Government has promised to address the funding issues in a Green Paper on social care, although as yet no date has been set for this.