The numbers of low-skilled EU migrants are to be slashed following Brexit, according to a leaked Home Office paper, but a leading voice from the home care sector has warned a 'perfect storm' will ensue in the labour market.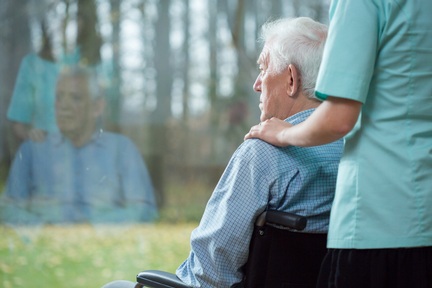 The draft Home Office paper, which ministers have yet to approve, details that free movement will end upon exit in March 2019 and the UK will adopt a 'more selective approach', refocusing policy to put 'British workers first'.
According to the United Kingdom Homecare Association (UKHCA), the ability of the home care sector to recruit and retain sufficient care workers could be 'significantly challenged' if proposals on EU migration policy are implemented.
UKHCA's policy director, Colin Angel, said: "The Government needs to consider the impact of post-Brexit migration policy, or consider identifying shortage occupations, including social care. We are extremely pessimistic that the domestic workforce will be able to provide the numbers of workers required for the future care of older and disabled people.
"Recruitment to the homecare sector is already difficult for the majority of employers, and the number of people in the UK who will need home-based support will continue to increase.
"The combination of a massively under-funded social care system, and a possible reduction in the numbers of available workers in the UK labour market is a perfect storm."
The leaked Home Office document proposes offering EU migrants residency for a maximum of only two years, in a policy designed to drive down numbers. Those in 'high-skilled occupations' will be granted permits to work for a longer period of three to five years.
Around seven per cent of the current home care workforce are non-British EEA nationals, with the highest proportion based in London and the South of England. Yet applications from EU citizens to work in the UK care sector have fallen amid uncertainty around Prime Minister Theresa May's offer for them to stay after Brexit.
Earlier this year, carehome.co.uk jobs revealed that the numbers from EU nationals had dropped by 26 per cent to 2.41 per cent of all applications, compared to the 12 months before the EU referendum, showing many care workers have been put off coming to work in the UK.
Chair of carehome.co.uk jobs, Davina Ludlow, called the figures 'alarming'. She said: "The Government's failure to address the staffing crisis and guarantee the rights of EU nationals has exacerbated the situation.
"We simply cannot afford to lose access to the best and brightest from abroad, with no contingency plan for how the troubled social care system will cope if the supply of care workers is turned off."