Two in five patients are at increased risk of ending up in a home because of treatment delays after breaking their hips, according to a report by The National Hip Fracture Database (NHFD).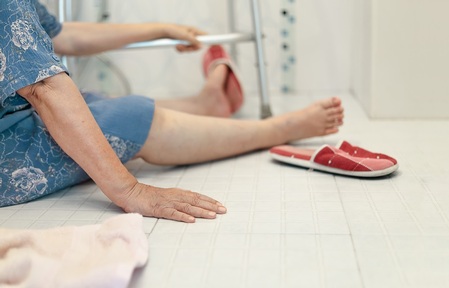 The report data, which relates to 65,000 people from 177 eligible hospitals across England, Wales and Northern Ireland suggests that hip fracture care 'is still improving, but two in five patients are still not receiving best practice care'.
Antony Johansen, geriatrician clinical lead for the NHFD, said: "The elements of care that define best practice in England are designed to encourage teams to deliver key elements of a hip fracture programme – a multidisciplinary, patient-centred approach that considers the wider health of frail people with this potentially life-changing injury."
The report's main findings were that if 'best practice' scenarios were adhered to more stringently, there would be a drastic decrease in the number of 'bed blocking' incidents, and a reduction of older people with broken or fractured hips, unnecessarily being admitted to care homes.
Mr Johansen said: "If forty per cent of patients are not receiving this [best practice] care, usually because they miss out on just one or two elements, this could compromise their rehabilitation and recovery."
The NHFD is a national clinical audit project commissioned by the Healthcare Quality Improvement Partnership (HQIP) and is managed by the Royal College of Physicians (RCP).
It is part of a programme designed 'to facilitate improvements in the quality and cost effectiveness of hip fracture care.'
According to the NHFD, hip fracture is the most common serious injury amongst older people and costs the NHS and social care £1 billion per year.
The yearly NHFD database report examines NHS delivery of treatment for hip fracture, looking at what the hospitals are getting right, and what needs improving in terms of hip fracture care.
Other data from the report demonstrated that although eighty-five per cent of patients are now receiving surgery appropriate to the type of their hip fracture, the four thousand patients that NICE recommend should be offered a total hip replacement were unable to have that operation.
However, one particularly positive discovery from the report is that physiotherapy assessment led to seventy-seven per cent of patients getting up the day after surgery.