Home Instead Senior Care was the first home care provider to receive an outstanding rating under the Care Quality Commission's (CQC) new inspection regime in January 2015. Since then, it has gone on to receive a total of 18 outstanding CQC-rated home care services – more than any other home care provider.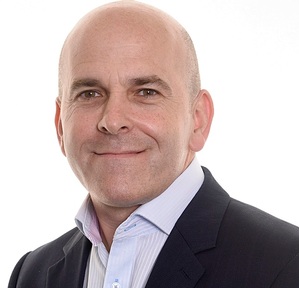 This achievement is all the more impressive when you know only two per cent of home care providers inspected under the new regime have achieved an outstanding CQC rating.
"We are often asked how we've achieved so many" says Martin Jones, managing director at Home Instead Senior Care.
'No silver bullet but..'
"There is no silver bullet. But if you have a vision for making a difference to people's lives and do everything that you can to deliver that, then outstanding care should fall into place.
"No one or even two things are guaranteed to take a provider from a respectable good to a glowing outstanding. Having read our 18 outstanding reports, my conclusion is that it is a combination of factors – some big ideas and others small and seemingly insignificant, that add up to outstanding. For us, these things are drawn from our ethos, our approach to home care and the people we employ".
With this in mind, Home Instead Senior Care has the following top tips to for those striving to achieve an outstanding home care service:
1. Take time to care – Home care visits last a minimum one hour.
This means staff have time to care. Home care workers are not rushed and this allows them to deliver an outstandingly caring service.
2. Be flexible and responsive – Have the ability to identify changes in clients' needs and be willing to adapt care packages quickly to meet those changing needs. This has been highlighted in the majority of Home Instead Senior Care's outstanding reports.
For example, a client with dementia started to show a reluctance to have a bath in the mornings. By talking to the client's family, the home care worker, described as a 'CAREGiver' by Home Instead, found that in the past the individual had bathed in the evening after enjoying a cup of tea. So, the client's routine was changed to allow for an evening cup of tea followed by a bath.
3. Go above and beyond – Staff are recruited for their caring and compassionate natures. Inspection reports are littered with stories of staff doing something extra to help their client.
One outstanding report referred to a woman who spoke of a particular poet, Gerard Manely Hopkins, she had loved as a child. A staff worker researched the poet and ordered books of their work from the library for the woman, who was absolutely delighted.
4. Focus on the whole person – Home Instead Senior Care's model of compassionate, personalised care has a 'focus on the whole person'. A CQC inspector reported that because the service provides continuity of care, staff are able to build strong relationships and can see if there is a problem. A woman referring to her mother told inspectors: "What I like about it is they have time to actually talk to her."
5. Seeing the broader picture – The home care service's role is to provide care to people but it is also very supportive of family members. An inspector was told by a relative: "They are friends not carers. They make time to talk to relatives. They always listen and support me too."
Another relative said staff had shared tips with them which made a difference to how they supported their relative who had dementia and had problems eating. The staff member suggested meals be served on plain, brightly-coloured plates, as this would help the person to identify the food. They also suggested portions be kept small.
6. Encourage reflective practice – Each of Home Instead Senior offices use 'reflective practice' to constantly improve the service they offer.. Feedback from stakeholders, both positive and negative, is used as an opportunity for improvement.
A staff member said she felt one of her clients didn't like her anymore Their relationship just wasn't as good as it had been. These things happen. The worker told inspectors that she had no hesitation in reporting this to her manager and it was agreed to gradually move her to other clients.
7. It's all about relationships – This one seems almost too obvious to mention but the genuine friendships that exist between clients and staff are mentioned in all of Home Instead Senior Care's outstanding reports.
People value the relationships they have with staff and speak positively about them. My favourite story picked up in an inspection report refers to a lady who loved karaoke. When her CareGiver took her shopping she made sure she had a CD of her favourite songs, played the music loudly and they took turns singing along. The client just loved it!
8. Shared values count – It is Home Instead Senior Care's aim to become the UK's most admired care company by changing the face of ageing. That's all well and good but it doesn't count for much if vision and values aren't embraced and understood by the whole team. The inspectors are interested in hearing about values and they go on to discuss them with the team. One inspector wrote 'Staff are aware of the vision and values and how they relate to their work.'
9. Training and Support – Home Instead Senior Care takes great care to ensure staff are provided with effective training and support. That means ensuring they have the necessary skills and knowledge to meet their clients' needs effectively.
10. Make sure your service passes the 'Mum Test' – An overriding theme for Home Instead teams across the country is that care has to pass the 'mum test'. Is the care being provided of a standard that would be good enough for our own mothers? The answer to this question has to be yes and it starts at the recruitment stage. When Home Instead is looking for staff, those hiring ask themselves if they would be happy for the candidate to care for their own mum.
Passing the 'mum test' encompasses everything done. Examples include staff offering people choices. It's not 'this is what you are wearing today' but 'which of these two jumpers would you like to wear today?'. In another outstanding CQC report inspectors referred to a staff member who took the trouble to find out all the local places a client used to visit in their youth. They compiled a list and started to visit them including a local gliding club. The report speaks of the pair spending quality time reminiscing about the client's earlier years. That is just the sort of thing you would do with your own parents.
Home Instead Senior Care South Devon was rated outstanding in a report published on 30 August 2017 - just two years after opening. Husband and wife team, Peter and Mercedes Hughes set up the Paignton office because of the experience of poor care given to Peter's family. Comments from clients included: "They are friends. They are human. They are lovely."
click here for more details or to contact Home Instead Senior Care (South Devon)