Health secretary Jeremy Hunt has promised the number of nurses in training would rise by 25 per cent and the Government would make it easier for people to become nurses without needing a degree.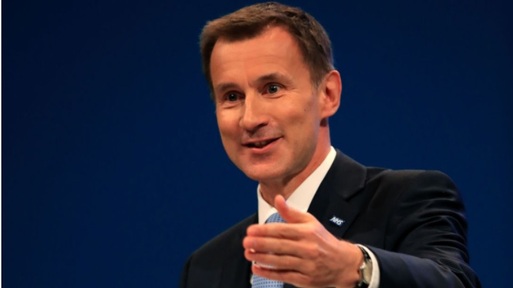 In his speech to the party faithful at the Conservative Conference in Manchester on 3 October, Mr Hunt said: "I can tell you we'll increase the number of nurses we train by 25 per cent – that's a permanent increase of more than 5,000 nurse training places every single year."
Mr Hunt said the Government will do that not just by increasing traditional university places but also by tripling the number of nursing associates so people already in the NHS can become a registered nurse after a four-year apprenticeship without having to do a traditional full-time university course.
The Government will provide funding for the clinical placements required for an extra 5,170 pre-registration nurse degrees from 2018.
Nursing associates
Some 5,000 nursing associates will be trained through the apprentice route in 2018, with an additional 7,500 being trained in 2019. Nursing associate is a new role which provides a work-based route into nursing for existing health and care staff or new recruits who may not be able to give up work to study full-time at university.
A new shortened nurse degree apprenticeship route will also be introduced for qualified nursing associates who wish to work towards full Nursing Midwifery Council registered nurse status.
Mr Hunt said as part of this expansion in nursing staff, the Government will explore opportunities for higher education institutes to deliver formal classroom teaching in a more innovative way in employers' facilities.
'Too hospital-focused'
In response to Mr Hunt's speech, the Royal College of Nursing (RCN) voiced concern about plans to increase nurse apprenticeships. Janet Davies, the RCN general secretary, said: "Significant increases to training numbers is welcome, we desperately need more nurses. However, they must be educated to the highest standards. We are concerned at the risk of students plugging the gaps in the current workforce at the expense of quality patient care and their own learning experience.
"These plans appear too hospital-focused.
'Enables them to work in a variety of settings'
"It is essential nurses of the future have a flexible education which enables them to work in a variety of settings to deliver a 21st century health and care service. We are prepared to work with the Government on meaningful solutions for the education of nurses."
The health secretary said Derby, Wolverhampton, Coventry Universities have already offered to run apprenticeship nursing courses on hospital and community sites. Mr Hunt also said the Government would launch a scheme to encourage nurses who have left the profession to return.
In a statement released by the Department of Health, Mr Hunt said: "The NHS will be looking after a million more over-75s in just a decade, so we need to jump-start nurse training. We will make sure that many of the additional places go to healthcare assistants training on hospital sites. This will allow us to expand our nurse workforce with some highly experienced people already working on the NHS frontline."
The Government scrapped nursing bursaries this year which led to a 23 per cent drop in the number of students from England applying for nursing or midwifery courses at British universities this year. Nurses have had a pay freeze for the last seven years leading to many quitting the profession.
The Department of Health has stated it is keen to cut the country's reliance on nurses from overseas by boosting its supply of home-grown British nurses. Care homes are among the settings feeling the strain as a result of a nursing recruitment crisis that has seen some nursing homes shut down.
Labour Barbara Keeley, shadow minister for Mental Health and Social Care, said: "In his speech Jeremy Hunt failed to address the crisis in social care which his Government has created. Tory cuts to local authority budgets have led to falling care quality, cuts to care services and people stuck in hospitals because there is no care available for them in their community."